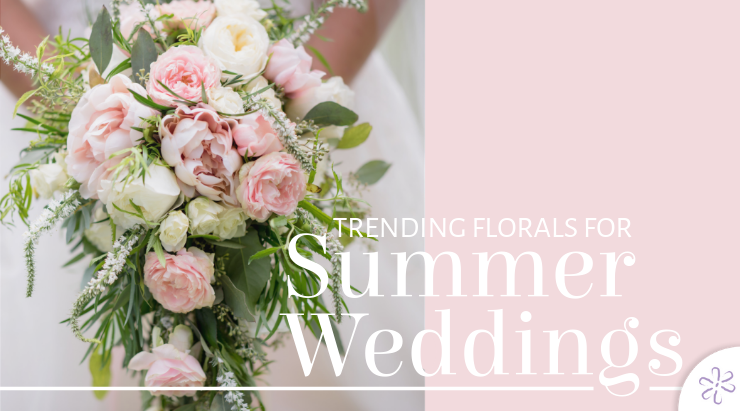 Wildflower vine bouquets and moss garlands are just a couple of the hottest summer florals we're seeing at weddings this year. Exotic decorations and lots of greenery are immensely popular this season, and we're here for it. Take a look at these modern designs from the world of wedding fashion.
---
Wildflower Vine Bouquets
(Photo courtesy of Ryan Ray)
This gorgeous cascading bouquet is to die for—arranged with beautiful peonies, honeysuckle, clematis, sweet peas, passion vine, and scabiosa. This arrangement is perfectly on trend and absolutely wonderful.
Floral Lei Curtains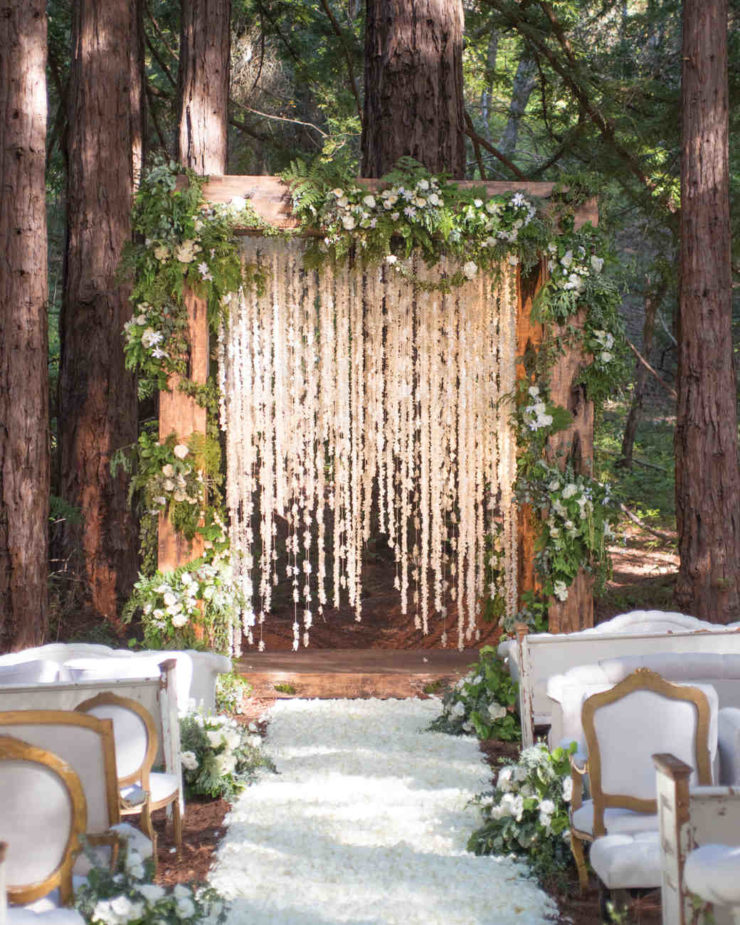 (Photo courtesy of Sylvie Gil Photography)
Leis are a popular, exotic floral garland, usually seen in Hawaiian celebrations, but why can't everyone enjoy these stunning decorations? Incorporate floral leis in your decor like these used as a background for the wedding ceremony.
Moss Garlands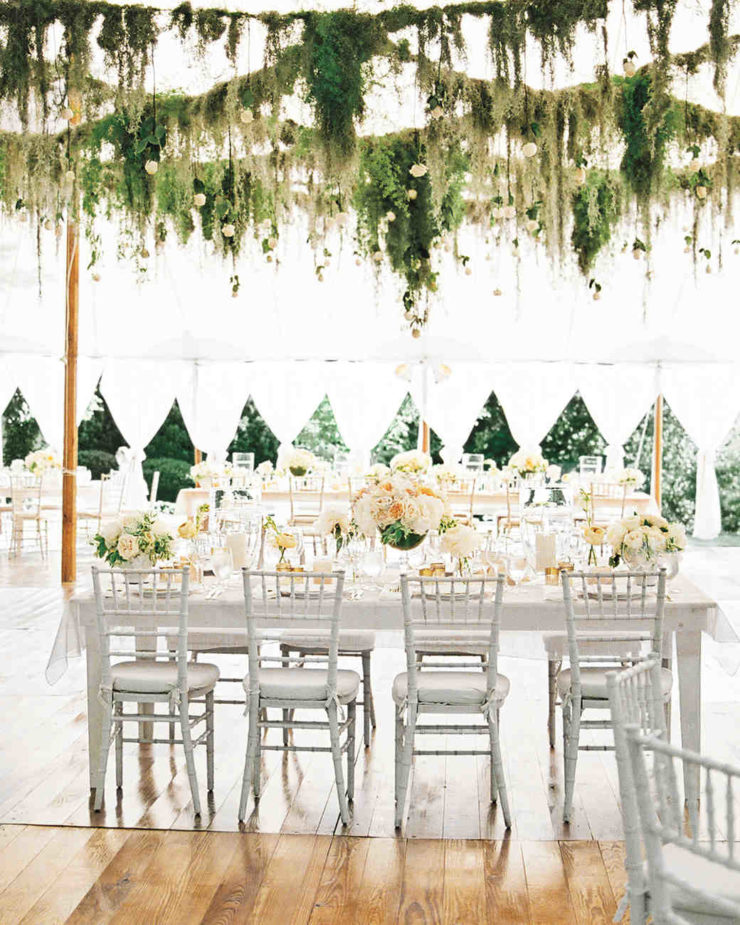 (Photo courtesy of Meg Runion)
Include lots of beautiful greens like these moss garlands hung above the reception area. Intertwine roses, ferns, and other florals to add an artistic touch.
Tropical Plants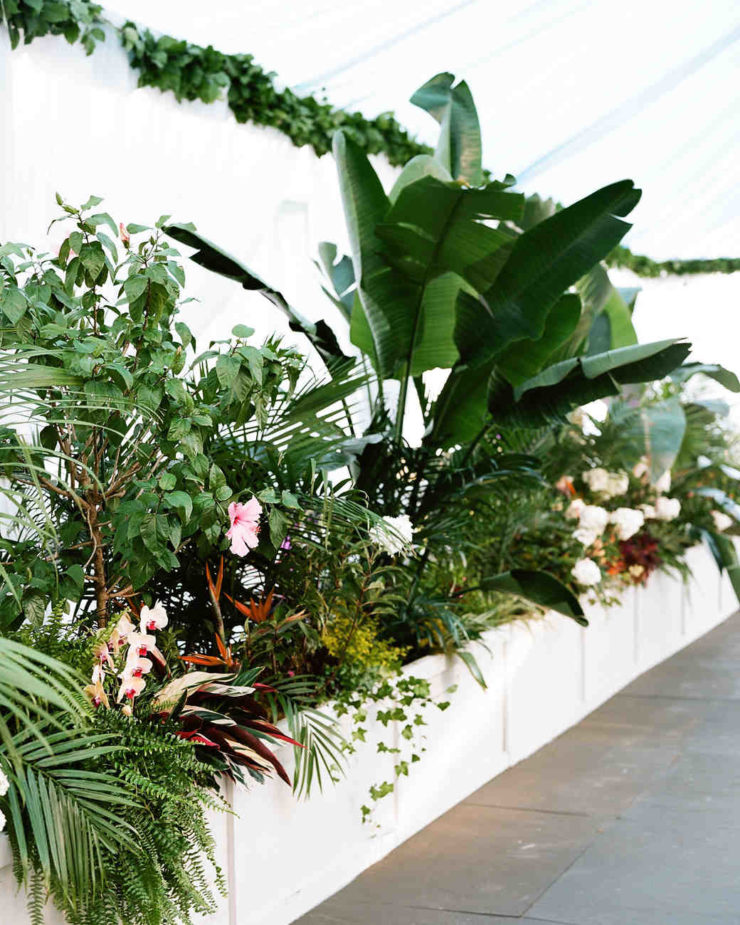 (Photo courtesy of Liz Banfield)
This is another exotic choice that's making waves this summer. Use small additions within your decorations, or go big and give your wedding atmosphere a natural, tropical look.
---
Order wedding florals with a local vendor!