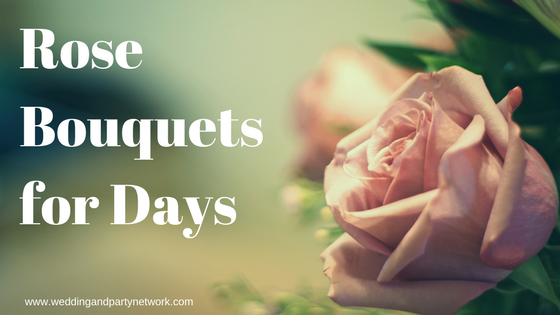 Roses reign supreme in the flower world, and for good reason. Roses are vibrant and come in almost every color imaginable. They can be dainty spray roses or voluptuous garden roses. When choosing flowers for your wedding bouquet, roses are a great choice. Roses fit with any style and shape of bouquet and can be found year-round at your florist. Depending on what season you are getting married in, some roses might work better with your overall wedding aesthetic. Here's a little rose inspiration for each season to give you a head start!
Spring
For spring, look for roses in shades of dusty rose, blush, lavender, yellow, and white. Garden roses make an excellent statement and pair easily with other flowers.
Summer
To make a statement with your summer bouquet, use roses in hot pink, coral, and orange. For a more understated look, use white or cream roses, like David Austin's 'Patience,' with other flowers or greenery.
Fall
Reflect the seasonal change with a bouquet full of deep orange, yellow, and peach roses. Add in sunflowers, chrysanthemums, or calla lilies for a more indulgent look.
Winter
Winter rose bouquets are beautiful in many ways. A white rose bouquet with miniature red spray roses, holly berries, and other seasonal foliage are gorgeous. Or choose deep red, burgundy, and dusty pink roses to celebrate the winter season.
Find more wedding inspiration at our Wedding Photo Gallery!