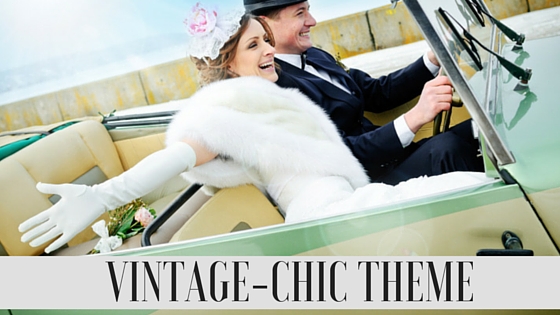 The spring brides are combining vintage elements with classic modern touches to create the perfect Vintage-Chic Wedding. Brides are looking for new ways to make their wedding unique. This theme gives brides the opportunity to customize every detail.
Distressed Wood and Delicate Lace
These two decorations may seem like opposites but when paired together they form a beautiful antique look. Take a piece of old furniture, like an end table or a dresser, and sand the wood to give it a distressed look. Then drape a lace fabric overlay on the top and down the sides. Then use some of your smaller vintage pieces, like books or picture frames, to decorate the top of the furniture. Now you have a simple, yet elegant decorative piece to use for your wedding! This piece would work well as a guest book table or a table for pictures.
Items From the Past
Many brides have a special significant item from the past they want to incorporate into their wedding. If you have several items consider creating a corner at your reception to showcase them. For example you could hang up your mother's wedding dress and have your dad's old bike decorated. This will add a very personal element to your wedding.
Lighting
There are several lighting elements that are being used to bring hints of the past to the present. For outdoor ceremonies or receptions, hanging tall lanterns from overhead tree branches is a great way to create a glowing ambiance. Chandeliers are another great option. They come in several shapes and sizes an and can be the perfect piece to pull together your theme.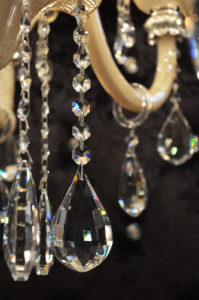 Using these tips will add a timeless touch to your big day! Visit our Wedding and Party Network directory to find vendors that can help you with these vintage decorations!