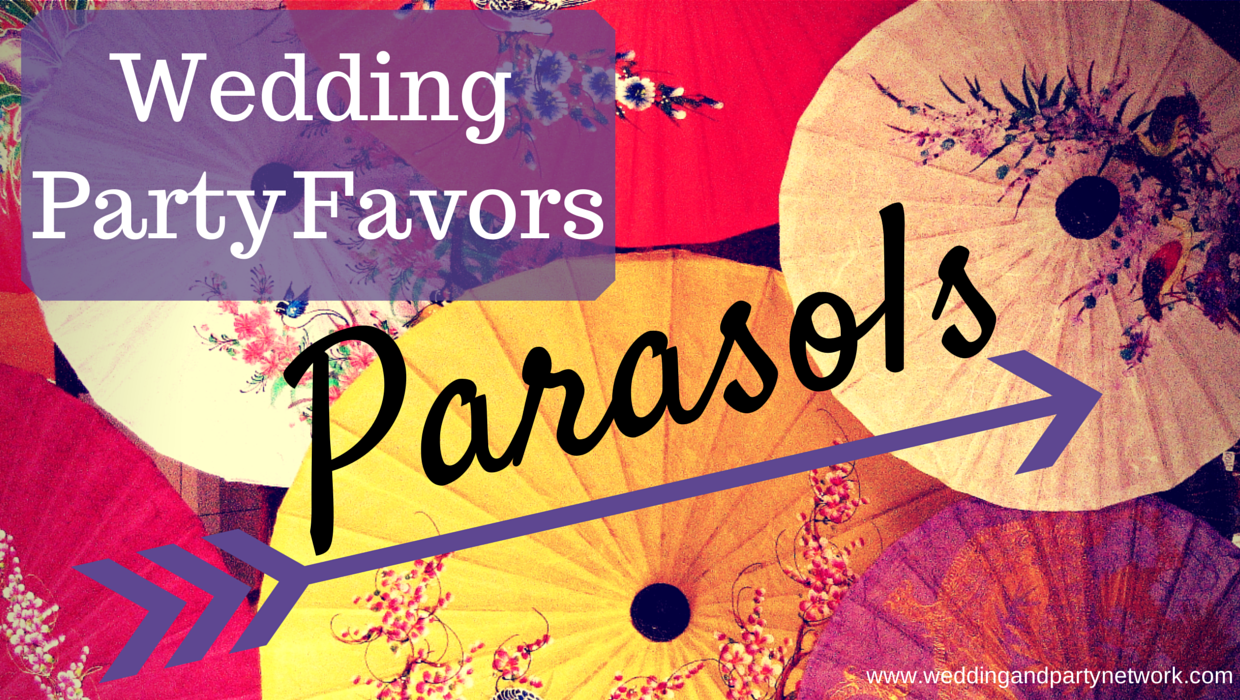 You can always coordinate your wedding favors to fit your theme, but and also choose a wedding favor that can be of great use to your guests. This week's wedding favor has looks beautiful and is quite useful during the warmest season.
Parasols don't just make unique favors, they do much more! For summer weddings, they provide shade for your guests and are also vibrant decorations for your party–whether they are hung up or your guests are walking with them in hand. You can personalize them or have guests put together their own. This beautiful wedding favor will definitely set your wedding apart and be one to remember!
Perfect for: Summer Weddings, Spring Weddings, Cultural Theme.
Check back with Wedding and Party Network for more favor ideas!