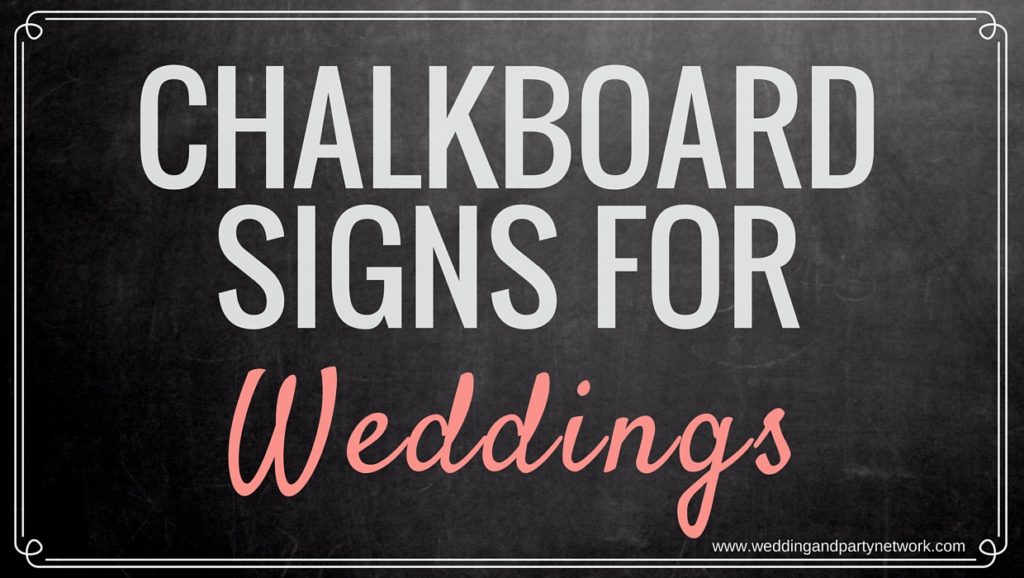 Each centerpiece has been designed, the flowers are picked and the cake display is built, but something just seems to be missing from your wedding decorations. Grab a few chalkboard signs to add a personalized touch to your big day!
Chalkboard is the perfect way to top off your decorations, no matter what style wedding you are having. Beautiful calligraphy can grace the signs for a glamorous celebration or a simple handwritten font will work for the ever-popular rustic style. And the possibilities are endless as to how you can use these versatile pieces!
Seating
A seating chart makes any reception flow smoothly and table numbers are a must. Place small chalkboard signs on each table with numbers in a font that matches your theme. Another unique way to direct guests to their seats is with glasses that have chalkboard name tags.
Directions
Outside weddings create the perfect opportunity to use chalkboards, especially if the ceremony and reception are in two different locations. If your dream venue is hidden among winding country roads with several twists and turns, use signs along the way with arrows to keep traffic flowing to your wedding. Large signs can also be used to point out the ceremony is one way on a piece of land and the reception is the opposite.
Photo Booths
Photo Booths are a big hit at weddings these days and a chalkboard backdrop can create fun and gorgeous photos to look back on. Sketch out a basic design that works with any props guests hold up, or let your friends and family graffiti their own well wishes on the board.
Don't let decorating be a daunting task for your wedding. Pick up some chalk and get creative with all of these ways to work some signs into your celebration!