The Beginning
Colton and I grew up in the small town of Piggott and have always known each other through our families. But I remember the first time we talked, I was 5 and he was 8. Him and his grandpa brought a donkey to my house. Of course, I was following Colton around because I thought he was cool. The only thing he said was, "They have big ears don't they?," talking about the donkey.  We started dating my junior year of high school, and the rest is history!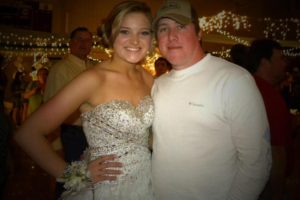 The Proposal
He proposed one night at his house. He cooked dinner and cleaned the kitchen so I knew something was wrong. I had just gotten a new dog, Mr. Wilson, and he was asleep in his dog bed. After dinner, Colton said, "You need to go check on your dog." And the ring was in there with Mr. Wilson!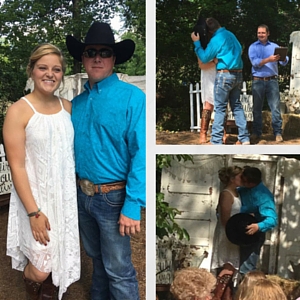 Happily Ever After
We got married on May 21st at the Rod and Gun Club in Piggott, Arkansas. The ceremony took place in record time (7 minutes!), and we spent the rest of the evening celebrating with our guests at a fish fry. We plan to spend our forever on a big farm with a lot of animals!
Wedding and Party Network makes wedding planning easy! Find venues, florists, and caterers for any budget