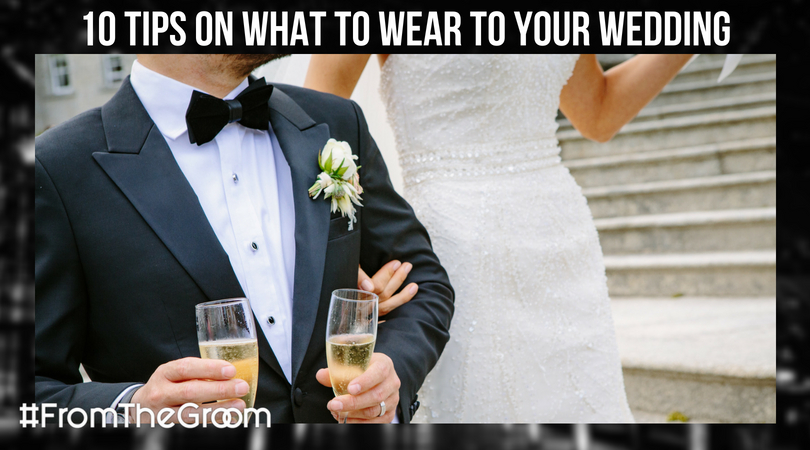 Some people may think that it's only the bride that has to worry about what she's going to wear to the wedding. However, that's not the case. What the groom is going to wear is just as important. If you are lost as to what you should wear for your big day, we have ten great tips to guide you on your search!
1. Dress for the Occasion
This is your wedding day. You're not going to a football game or the bar. So be sure you dress for the day. If it's a casual summer wedding, you can dress down but make sure you look nice. However, if you and your future spouse are planning a formal night for your wedding, you need to find a suit. Also, keep in mind what the weather will be like that day. For example, if you are planning to get married in the summer, stick to lighter fabrics so you won't be suffocating in your attire.
---
2. Stay True to Yourself

Why is your spouse marrying you? Because you are you; the same goes for what you wear on your wedding day. Dress to what makes you comfortable. Keep in mind that you may not normally wear a three-piece suit, but find one that will make you feel more like yourself. This is the perfect time to show some of your personality in your outfit. We'll talk more about that in Tip #6!
---
3. Don't Forget Your Fly Shoes

You may have heard the saying, "The shoes make the man." This is absolutely true. You don't need to roll up in your everyday work shoes. And, if you're thinking, "I'm having a country or cowboy themed wedding, I don't need nice shoes!" – You're wrong. You still need to go to the boot store to find a nice, new pair of boots. This is the perfect excuse to find the perfect dress boots. Remember that you want shoes that will go with your outfit, are comfortable, and can be used for different, nice occasions.
---
4. Make Sure It Fits

If you are planning on wearing a suit, you need to make sure that suit fits you. If you bought it at a department store, you can take that suit to a tailor and have them fit your body. There is nothing better than a man in a well-tailored suit. Your wedding day is the perfect time to get a suit that fits you.
---
5. Coordinate

Make sure, when you are out looking for your suit, to keep in mind what your future spouse might be wearing. You also need to keep in mind what your groomsmen are wearing. You will want to coordinate with them as well because you don't want to blend in with them. You need to stand out from your groomsmen, but not so much that you outshine your future spouse.
---
6. Accessorize

This is where you get to throw in your personality! There are many ways in which you can accessorize your outfit to show your favorite hobbies or your interests. Some have worn their favorite superheroes or sports teams on their feet (socks), on their cufflinks, under their button up shirt, or if you can find pocket squares with their symbols – there's another grand spot! If you don't want to do that, that's totally okay. Just be sure to accessorize in a classy way. That would be with your tie, cufflinks, suspenders, watch, pocket square, socks, etc. There are many ways to make your wedding attire work for you. What you may wear that day could also determine if you have a theme. So say your theme is cowboy and cowgirl, you and the wedding party might wear cowboy hats. Just consult with your future spouse before going too crazy.
---
7. Know the Colors

More than likely, you and your future spouse will have discussed what your main colors for the wedding will be. This will help you coordinate what shirt to wear, your tie color, etc. This will be more of a guide than a, "You have to stick to only these colors" set of rules. Just talk it over with your future spouse and see if they agree with what you have picked out. You don't have to show everything if you want some of it to be a surprise.
---
8. During the Wedding and After the Wedding

For some weddings, the bride will have a dress for the wedding and one for the reception. The same can be said for the groom. You may want to wear your suit jacket which more structured during the wedding; and a blazer, which is a looser fit, during the reception.
---
9. Bright White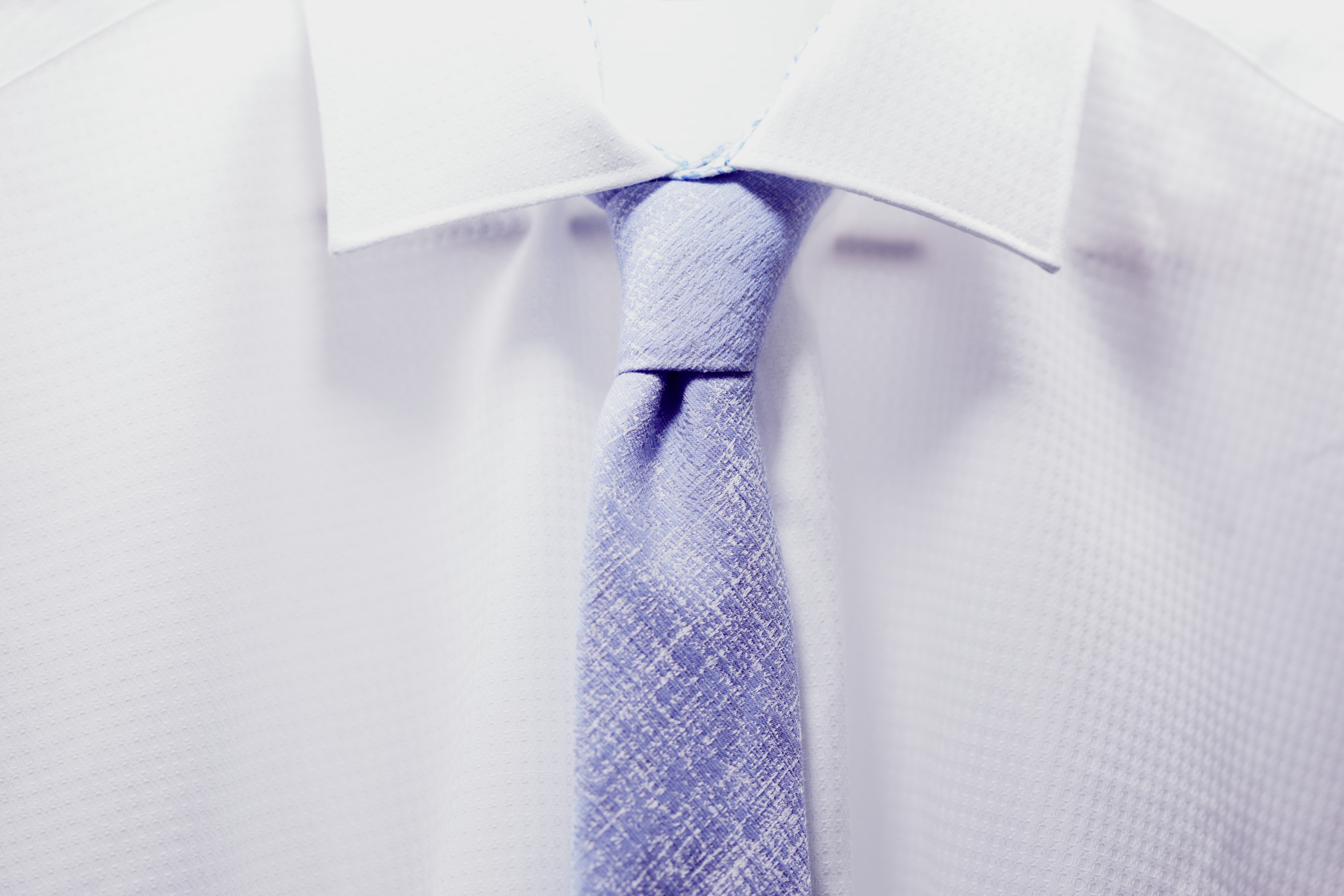 If you plan on wearing a white button-up shirt or any white shirt during the wedding, buy it new. There is nothing nicer or crisper than a brand new white shirt.
---
10. Traditional Wear

You may want to honor your culture and don some traditional wear. This may happen if you are Scottish or of Scottish descent and you want to wear a kilt. Maybe you're Polynesian and are specifically Samoan or from Samoan descent. You might wear a formal lavalava. Whatever the case may be, it is important that you do it properly and with pride. It is an honor to wear traditional wear during your wedding and you don't want to offend your great aunt that holds tradition to the highest standard.
---
Your wedding is going to be a memorable time in your life, and it's a great time to dress the part! With these ten tips, you will have no problem trying to navigate what you will need to wear for your wedding.
Ready to plan your Bachelor Party before the big day?