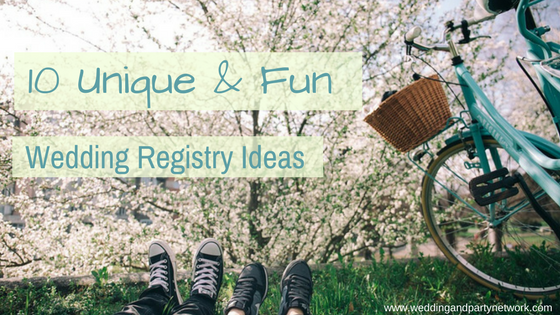 Pots and pans, towels and other household necessities. These are the gold standard when it come to wedding registries. In fact, you may get many regular household items without even putting them on your registry. Honeymoon, first home, and renovation funds are all becoming familiar sites on wedding registries as well. That's why you won't find them on this wedding registry list! What you will find are 10 fun ideas that are useful and unique!
Domino's Pizza
Do you and your future spouse love pizza? Lucky for you Domino's has created a wedding registry for couples! There are many different options and it will make for a convenient dinner (or two!).
Turntable and Records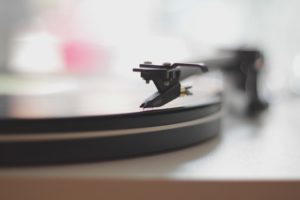 Vinyl has made a comeback, like many things vintage. If you are music lovers, add a turntable and some of your favorites that are available on vinyl to your registry!
Subscription Services
Already have a favorite subscription? Great! Add it to your registry so your friends and family can purchase an extra month or more as your wedding gift. Thought about trying a subscription but didn't want to drop the cash? Add it to your registry so you can try it out before commiting!
Charitable Donations
If you already have everything you need (or even if you don't), consider having some of your guests donate to the charity of your choice.
Help Your Hobbies
Whether  you are looking to add to your collection, or need some gear for your next outdoor adventure, adding things that are related to your hobbies to your wedding registry is a must!
Matching Bicycles
There's nothing quite like taking a bike ride and letting the wind blow through your hair. This is a great activity you can both do together that is healthy, fun, and relaxing!
Hammock
This one speaks for itself. In the yard, park, or on the side of a mountain, a portable hammock is great for cozying up with your love.
New Pet
This one is a little out of the ordinary, and may require you giving a few extra details, but if you've considered getting a new pet to take along on your journey together, why not let one of your guests help out?
Cookbooks
Maybe not so unusual on the surface, but having a good arsenal of cookbooks is a must. They don't have to be the standard kind either. Find fun and unusual cookbooks, or cookbooks for your favorite ethnic food to add to your registry!
Speaking of cooking…Do you still need an awesome caterer for your wedding? Find one on Wedding and Party!