Newly engaged and on the hunt for wedding ideas? Look no further—we have a few suggestions up our sleeve! If Christmas is your favorite holiday, then these next ideas will be perfect for your wedding. Enjoy the magic of the holiday season by incorporating several Christmas items into your wedding. Check out our favorites and find the ones you love!
---
Pine Centerpieces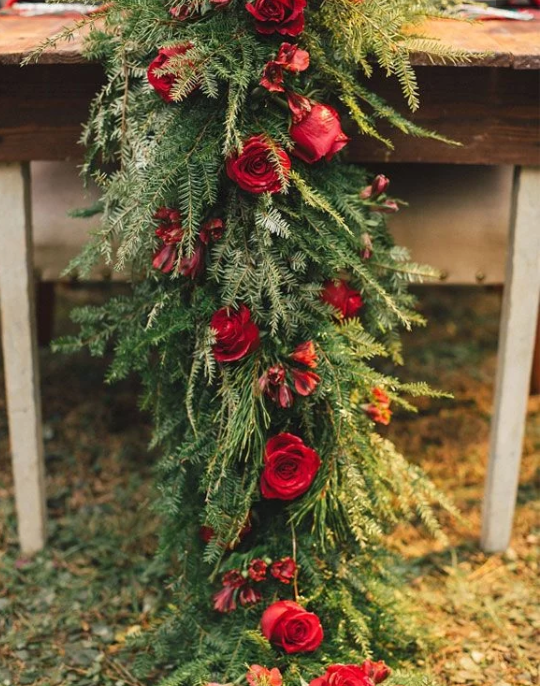 Photo courtesy of JoPhoto
Add some holiday spice to your centerpieces with scented pine tree leaves and your wedding flowers! The colorful hues from the flowers will go perfectly with the natural tones of the pine leaves, creating a beautiful Christmas contrast.
Christmas Nuptials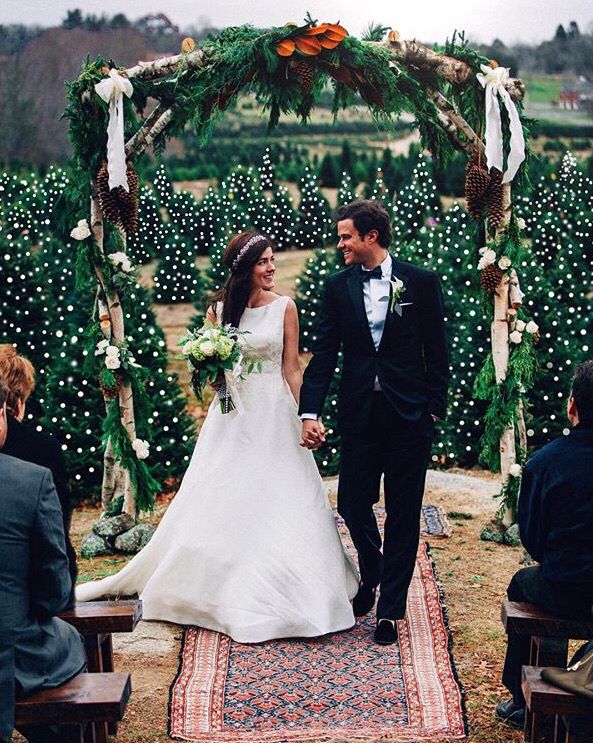 Photo courtesy of Carrigon Sanders
Make your wedding ceremony extra jolly by incorporating Christmas trees into your decor. You can also consider having your ceremony at a local Christmas tree farm. It will be the perfect background for you and your spouse to say 'I do.'
Christmas Place Settings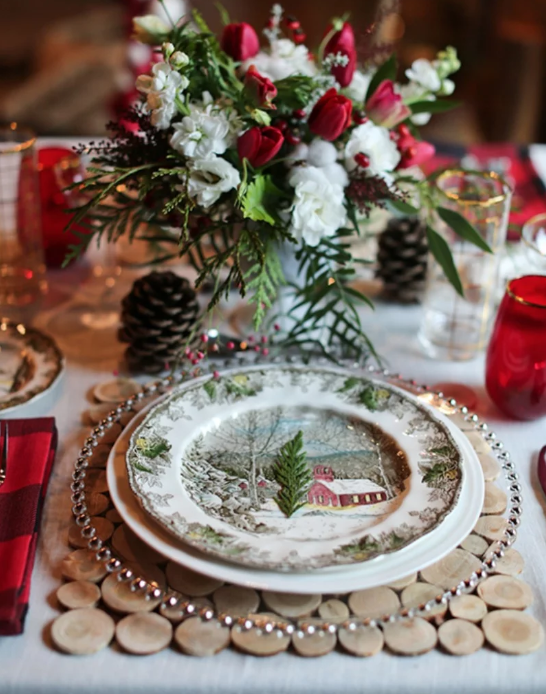 Photo courtesy of Lindsay Skeans Photography
Deck the reception tables with gorgeous Christmas china and other holiday-inspired place setting elements. Christmas china is a subtle way to keep your holiday theme without being too overwhelming and it's also the perfect reminder of your Christmas family dinners.
Winter Beverages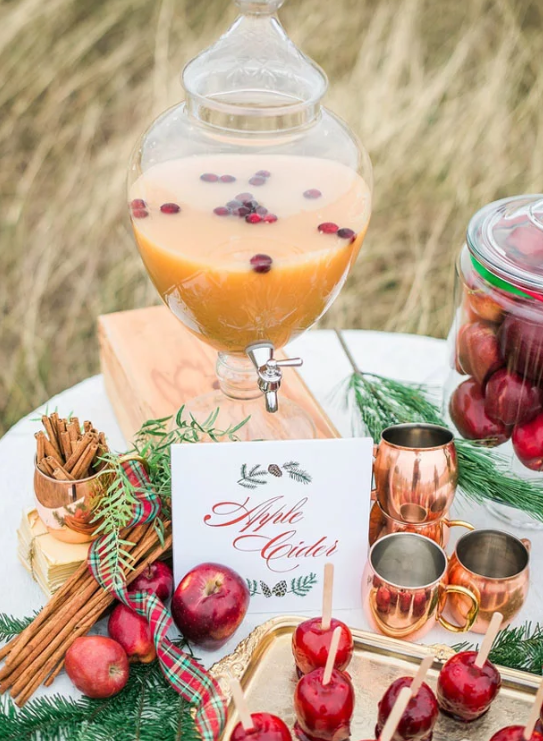 Photo courtesy of Dani Cowan Photography
For all those that love classic holiday beverages, this is the perfect idea for you! Provide plenty of delicious apple cider and eggnog to go with your refreshments. Your guests will love warming up with a hot cup of their chosen beverage.
Christmas is one of the most beautiful times of the year, so utilize this joyful season for your wedding! These ideas are just the tip of the iceberg, so summon up that holiday magic to create a beautiful Christmas wedding. The holiday season is sure to offer up an enchanting moment that you and your guests will remember forever.
---
Find wedding decor with a local vendor!