Sometimes creating a wedding registry can seem like a daunting task but it really doesn't have to be. In fact, it can be one of the most enjoyable activities that you have when planning a wedding. Selecting the items that will help the bride- and groom-to-be create a happy home should be a fun and exciting event enjoyed as a couple. It is often the first activity that the newly betrothed couple makes as a couple and is a great time to spend some extra time with the person that you love. To make sure that the items that you want are on your wedding registry, here are a few (15) things to know when creating your registry.
Register soon after the wedding date is set, possibly earlier. Many department stores and large bridal stores have a wedding consultant on staff to assist with the details. While the wedding day doesn't have to be set, it's always a good piece of information to have. Regardless, register closer to the engagement date than to the wedding date.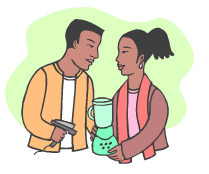 Include practical items on your wedding registry. Items that will only sit on shelves later aren't worth the hassle. Keep in mind what will get used the most. For instance, a couple that enjoys entertaining would value fine dinnerware over luggage. A couple that enjoys camping wouldn't be as impressed by or find as much use for eight place settings of fine china. If you do not plan to use a 6-speed blender, don't register for one.
Register by room. Know what houseware items you already have. Decide as a couple what the decor of each room will be. Once basic color schemes and design styles are chosen, selecting gift registry items will be a breeze! Knowing what each couple is contributing to the home is also a great idea. Know how many of each item are necessary. Many large department stores have booklets that allow the couple to personalize this information by room, making the process run a lot smoother. If the location where you choose to register for your wedding does not have these, make a list for each room including the design styles and colors before you go as a couple to register.
Register for your wedding at more than one location. Many stores offer a wide variety of items but few stores have every product that you'll need for your home. For instance, one store may have high quality dinnerware and silverware only while another may have only bedding and bath materials. It is perfectly acceptable to register at 2-3 stores, though any more than that may be too confusing for everyone involved.
Watch for policies on gift registry items not purchased. These are hot button issues that most are not aware of before registering. Many stores require the registered couple to pay for items that were not purchased from the registry. Specially ordered products are especially notorious for this issue. On the plus side, many stores offer what is called a completion package which provides a discount for the couple on items not purchased from the wedding registry. It never hurts to ask in advance what the store policy is on this.
Make sure that your wedding registry includes gifts from a wide price range. Guests typically come from a variety of backgrounds. Some can afford and wish to buy only pricey items while others would rather get many items of a lower-priced item. Registering for gifts within a wide price range satisfies all guests and goes a lot further toward getting all of the gifts that you really want.
Plan your wedding registry and register with your sweetheart. This is the most important part of planning the home for the couple. It's also a great way to share some extra time with your honey and really learn his/her tastes.
Don't be in a rush to register for your wedding. Unless your wedding day is in the same week, registering for your wedding does not need to be a marathon. Take your time. Shop a little. Consider many items and stores. These are the first items of your first home together. Make sure that you choose the items that you like and often this takes time. Enjoy the process. It's fun!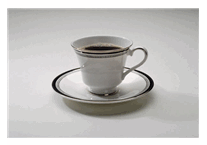 Ask For Help With Items Like Fine China
Know some of your terms
. For example, china is one of those tricky items that makes its way to every registry but few brides really know much about. Professionals are usually available to help with some of these special items but it never hurts to have some info going in. "What threadcount is best? What is a threadcount?" "What is special about bone china?"
Do not register for seasonal items! Sales clerks see this all of the time when trying to help guests shop for gift registry items. Seasonal items should not be placed on the wedding registry, especially if the wedding date is in another season. These items are not likely to be purchased if even available closer to your wedding ceremony.
Ask if the store will ship or hold wedding registry purchases. Many stores provide gift wrapping and free shipping for items on a gift registry. These gifts are then sent to the couple's home, the bride's mother, the groom's mother, the maid of honor, or another special friend who will store the items until the couple returns from the honeymoon. Many also hold these items but require the couple to pick them up within a certain time frame. It's always a good idea to see what the store policy is on this.
See major gift ideas in person. Items such as bedding, towels, and china often appear a different color in person than in print. It is very advisable that couples view major items such as these in person before placing them on the wedding registry.
Print a copy when finished. Many registries offer full or partial online registry that helps easily manage registries. Whether this option is available or not, having a printed copy handy will allow the bride to easily remember and track items on her registry and know which items should be removed or added.