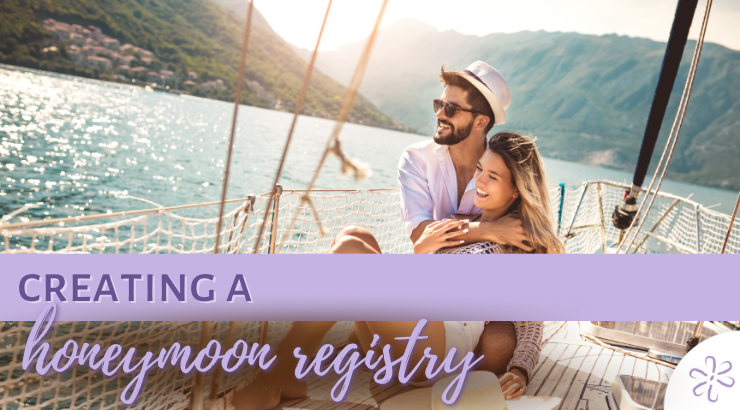 Your wedding registry doesn't have to be full of tangible items! Creating a honeymoon registry can be the perfect way to celebrate your forever. After all, you can't put a price on memories. Here are some reasons why a honeymoon registry is better than a honeymoon fund and some tips to make it special!
Create Your Registry
There are quite a few sites that will allow you to create a free honeymoon registry, and most of them will let you customize your travel plans so your guests know exactly what they're contributing to—which is one of the reasons why we love them! Try checking out places like Traveler's Joy or Honeyfund to figure out which one's best for you!
Add Specific Items
Instead of having a honeymoon fund that your friends and family can contribute to, try adding specific items or activities you can enjoy on your honeymoon! For example, you can create donation pools such as a couples massage, dinner for two, or even flowers for the room. Your guests will be more likely to want to contribute if they feel like they're gifting you with something special.
Make it Yours
When adding items to your honeymoon registry, be sure to include descriptions of your items with details about how you plan to use your gift with your significant other. Make it fun and simple! Try adding gifts like "John's Beer Fund" or "Katie's Bikini Shopping Money". These lighthearted gifts are exactly the kind your guests will want to get for you!
There are so many fun reasons why having a honeymoon registry is such a good idea! Remember that this doesn't have to replace your wedding registry, but it's a great thing to have alongside of it—especially if your registry is small. If you and your significant other already have lots of items that you need to live, creating a honeymoon registry might be the perfect way for your friends and family to show their love.
To see our ultimate wedding registry guide, visit https://www.weddingandpartynetwork.com/blog/wedding-tips/ultimate-registry-guide/!
---
Contributor Kacie Schechter
Kacie Schechter is a Marketing Specialist who is passionate about all things content creation with a Bachelor's Degree in Marketing from the University of Arkansas Walton Honors Program who loves hiking with her fur babies!