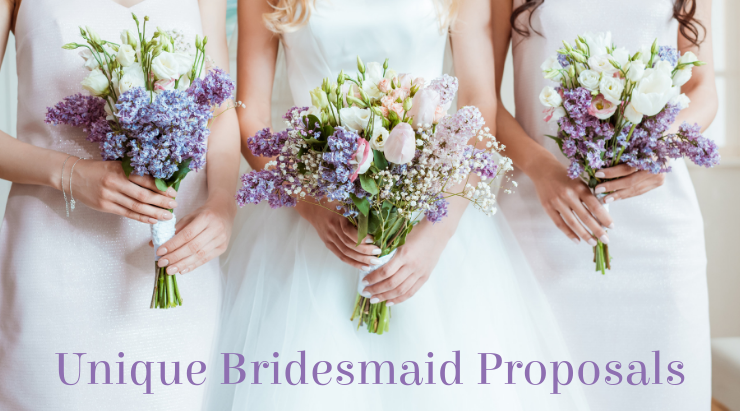 Recently engaged and ready to start planning your big day? Well, first things first—it's time to gather up your bridesmaids. Get creative popping the question to your besties with an out-of-this-world bridesmaid proposal. Here are our top three ideas for some inspiration:
---
Custom Fortune Cookies
Invite your soon-to-be bridesmaids over for a girls' night in, with the promise of Chinese food and a movie marathon. Enjoy a take-out meal together, reminiscing about fond memories. After dinner, hand out custom-made fortune cookies that say 'Will you be my bridesmaid?' and watch their faces fill with surprise and excitement!
Wine Tasting
Who doesn't love a fun day full of wine tasting with your best friends? This is the perfect way to get all your girls together for some much-needed quality time. Sip on red and white wine all afternoon, with special bottles saved for last to hand out to your friends. Create custom labels asking your friends to be your bridesmaids and toast to your new bridal party!
Scratch-Off Surprise
Have a blast asking your besties to be a part of your wedding with custom scratch-offs. Send each soon-to-be bridesmaid their card to open up in the mail. They'll feel like they've hit the jackpot when they find the message, 'Will you be my bridesmaid?' under their scratch-off cards.
Your wedding day is one of the most important days of your life. Enjoy it with your best girls at your side by asking them in a fun and unique way!
---
Now that you have your bridal party, it's time to start looking for the perfect bridesmaid dresses.