Photo booths are dominating weddings this year and we are loving it! Setting up a photo booth to use on your big day is a great way to get lots of special pictures. This is a day you'll want to remember for the rest of your life and having pictures to look back on will be worth it. Get inspiration for your wedding photo booth by browsing through our trendy ideas!
---
Open-Air Booth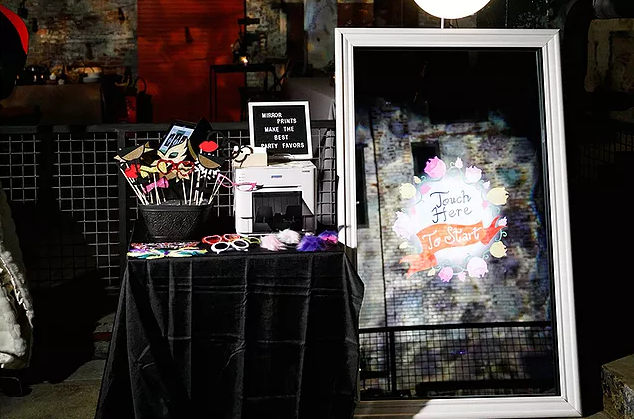 The days of the traditional, enclosed photo booth you can find in almost every mall and arcade are long gone. Now it's time to say hello to something new—open-air photo booths. This is a trend we can get behind. Open-air booths make it a lot easier to take group photos and get the perfect shot that will make everybody look good.
High-Tech Experience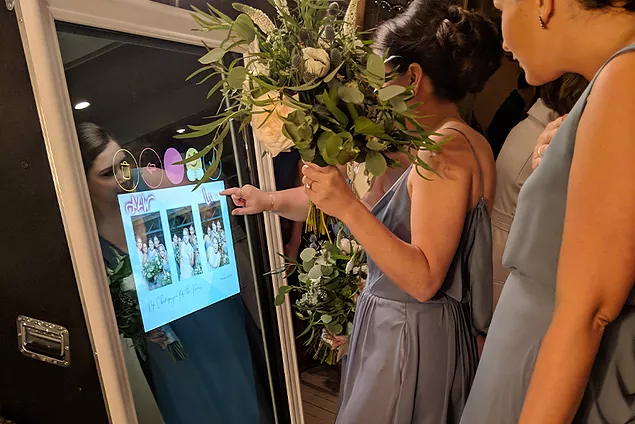 Looking to give your wedding a little extra something? While many consider photo booths overused and dull, there's a new kind of booth that can offer you and your guests a brand new experience—a touchscreen photo booth. The Yellow Mirror booth is a great example and is really easy to use. Use different filters, add digital emojis, and try out some great animations!
Unique Backdrops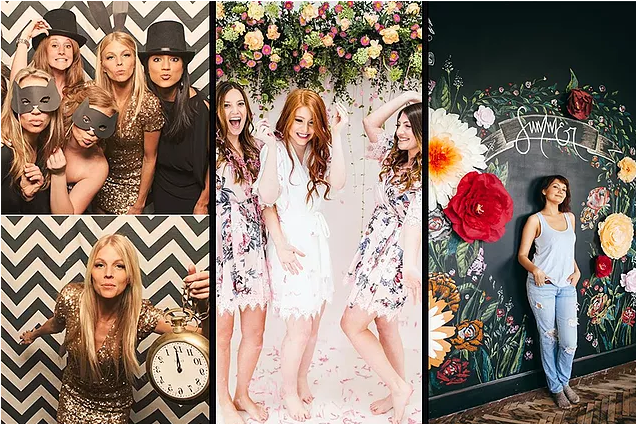 Unique backdrops have become an ideal photography moment and are a great idea for your wedding day. Everything from retro patterns, to overflowing florals, and especially interactive backdrops like angel wings. With a special background for photos, your guests will be waiting in line for their turn to take a picture!
Start thinking about how you can incorporate a trendy photo booth on your wedding day—it will be a hit! Let us know which one you picked in the comments below.
---
Find wedding decorations with a local vendor!