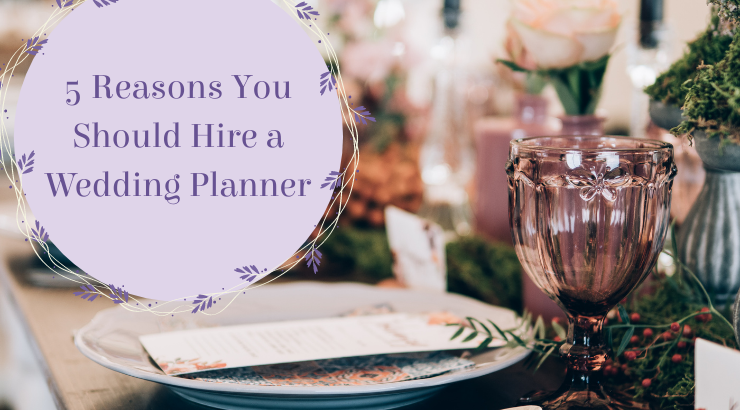 Don't get us wrong, we believe you can plan your perfect wedding on your own, but you shouldn't have to! Your wedding day is something you should enjoy – every single minute of it. Here are some reasons why we think wedding planners are worth it!
---
Enjoy Your Engagement
For many of us, wedding planning begins at the same time as engagement. Your engagement should be a happy, exciting time in your life, so don't let planning your wedding make it stressful. A wedding planner can let you customize your wedding exactly how you want it, but they do all the hard work and technical tasks to make it happen.
Nothing Left Out
Planning a wedding comes with an overwhelming amount of things to think about. This in and of itself can be stressful. Take the worry off your shoulders with a wedding planner who can tell you all the things you should be thinking about at all the right times so you can feel secure in knowing you're not leaving anything out!
Wedding Day Arrangements
What many brides don't think about is the amount of work and coordination required on the wedding day that they cannot do themselves. The last thing you should have to worry about on your special day is making sure the caterers get set up on time. Things like these are what your wedding planner is here for! They will be the ones to make the day run smoothly – not you. That's worth every penny!
New Ideas
Like we always say, sometimes we need to look from a different perspective. Of course we have all these ideas in our head that we want to execute for our perfect wedding day, but sometimes our wedding planner can give us fresh ideas that we might love! They might help us incorporate something from a family member in a unique way or just tell us what colors go great together. Either way, it's always good to get new ideas from the expert!
Better Fit
Speaking of the expert, sometimes what we want isn't actually what's best. If we are planning something that could go differently than how we want it to, our wedding planner can help us notice those disasters before they happen. The expert will know how to put your ideas into play in a way that is best fit for you and your wedding!
---
Looking for a wedding planner to take over all the hard work?