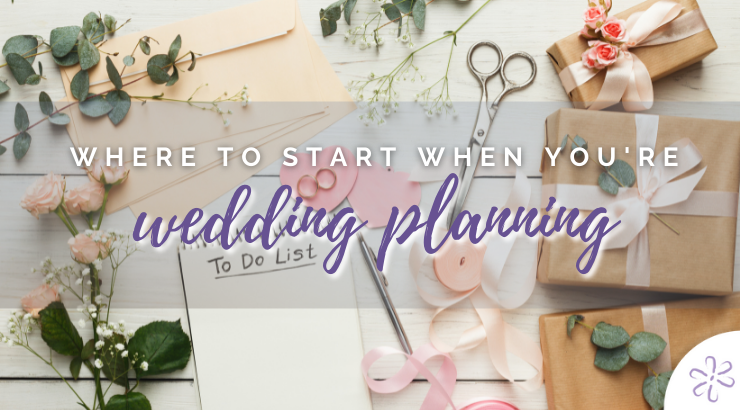 Wedding planning is a huge task, whether you have a planner to help you or not. That's why Wedding and Party Network is here to make things easier when you're bringing your dream day to life! We've got some tips on how to get started when you have a wedding to plan.
Get Inspired
You've probably had some ideas in your head of what you want your wedding to look like for a long time, but you never know if your preferences have changed! Before putting anything on paper, find some wedding inspiration for colors, decor, food, style, and more. Check out our Instagram and Pinterest to put some solid ideas in your head!
Start Your Guest List
One of the biggest mistakes people make when wedding planning is that they set too many things in stone before they create their guest list. When this happens, backtracking happens. Before choosing a venue or other wedding vendors, start working on a rough guest list to go off of. For more tips, check out our wedding guest list blog!
Choose Your Venue
Once you find the perfect venue, the details start to come together. It's easier to plan when you can visualize, and you can't visualize without a venue! Ask for all the details from your venue's manager, including seating capacity, table and chair availability, and other resources they might include. From there, you'll be able to plan or tell your planner exactly what you want and where you want it!
Book Your Vendors
Your wedding vendors help make your day memorable, so don't sacrifice what you want! Book your vendors early so you can ensure you have exactly what you're looking for when it comes to the big day.
Get Working on the Details
Now that you have the basics, it's time to start working on the little things! Talk to your significant other about things that are important to them, and ask your wedding vendors for suggestions on things they would recommend including. Rent your items like linens, plates, silverware, and glassware, and get excited as everything starts coming together!
By taking the right first steps, you'll create the wedding you've dreamed of without the hassle! Check out our wedding planning timeline for more help. Find planners, vendors, and more by using our location-based directory to start planning today!