Knowing what to wear to a wedding can sometimes be tricky, even if it is on the invitation. We've got some tips for you to make the hunt for the perfect wedding outfit a little less stressful.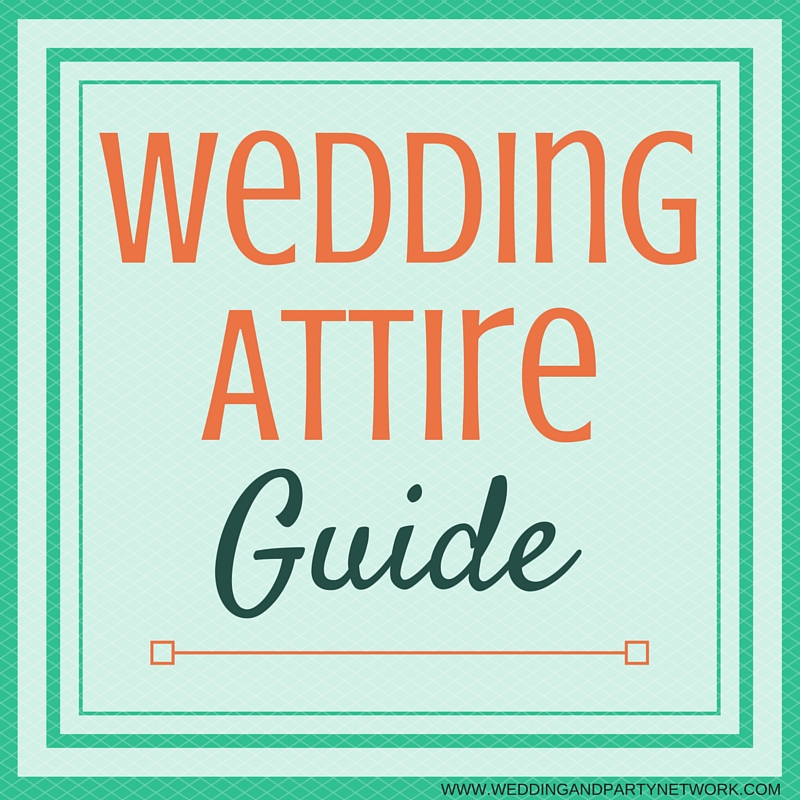 Formal/Black Tie – Optional
For her, opt for a floor length dress or knee-length. Make sure not to go too short. For him, a tux or a dark colored suit is always best.
Semi Formal
If the dress code is semi-formal, ladies can take it down a notch and wear a cocktail dress. Another idea is skirt and shirt combo. Again, be wise when deciding on the length of your dress or skirt, too short is never a good idea. For him, you can wear a light colored suit and possibly ditch the jacket.
Casual
If the dress code is more casual, wear something more relaxed. For her, that could be a sundress with some jewelry to make it pop. For him, khakis and a nice button-up shirt would be a good choice. Don't forget that it is still a wedding, so make it stand out from what you usually wear.  
Beach
Don't be scared to get a little sand and water between your toes here. For her, choose a flowy maxi dress or a nice casual dress, possibly in brighter colors. For him, a linen suit or shirt with khaki shorts or pants is a good option. If not a fan of linen, go for something else but keep the neutral colors such as blue, grey, and beige.
A general rule to always remember is that it is always better to dress up too much rather than too little. Make sure to keep an eye out for the wedding colors (such as on the invitation) and avoid wearing those colors at the event. Hope this helps clearing up future question marks on what to wear to a wedding.
For more great ideas and tips, visit The Wedding and Party Network Blog!