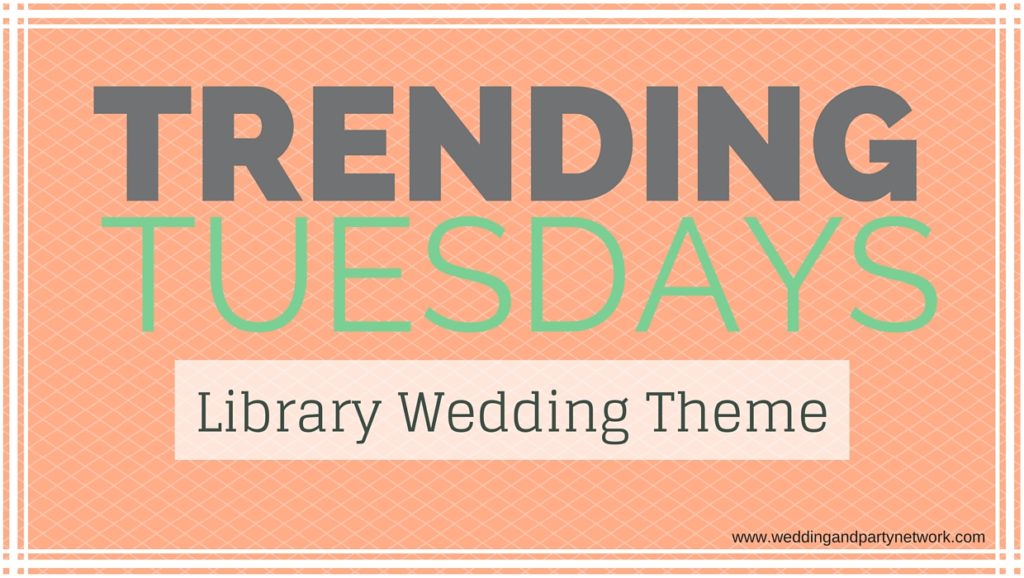 If anything should be a reflection of your personality and the quirks you hold dear to your heart, it should be your wedding. if you are the literary type, make it the theme for you wedding by incorporating these creative touches.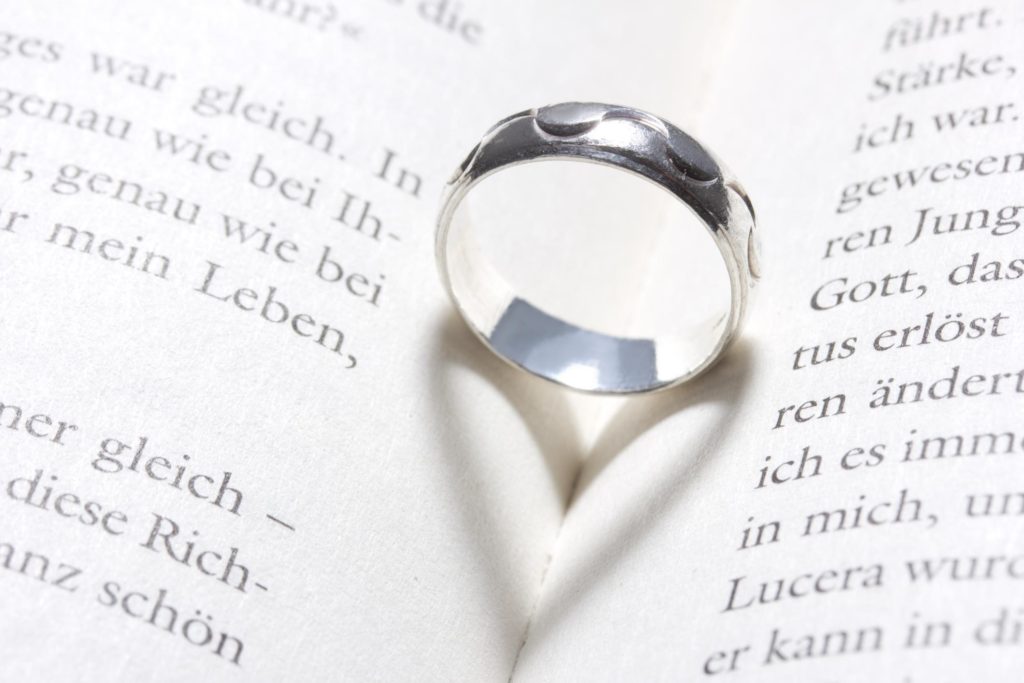 Cozy Bookshelf Backdrop
Many couples use gorgeous arches or floral arrangements at the end of the aisle, but have you ever considered fully-stocked bookshelves? Two tall bookshelves with a mixture of vintage-style hardback books and other pretty decorations are perfect as your "archway."
Bridal Portraits
Before the big day, have your bridal portraits made inside of a library! You will be sure to have pictures that are unique and represent your wedding theme.
Centerpieces with Meaning
A really fun way to use your literary knowledge is to create centerpieces for your reception tables that reflect your favorite works of literature. Stacks of books, framed old pictures of your favorite authors, framed quotes from your favorite writers–these are some examples of literary table decor that will show your love of literature.
Hanging Books
Looking for a creative way to decorate your reception with the library theme? Collect used books, strong fishing wire and hang the open books from their spines throughout your venue to give it a fantasy look.
Wedding Favors
Consider personalized bookmarks for guests to take as a sentiment from your big day. You can put your names with the wedding date and a favorite literary quote. Every time they open their favorite book, they will be reminded of your wedding.
There are so many ways to bring a library wedding theme to life. All you have to do is put a twist on your favorite components of literature and watch your wedding guests be amazed!