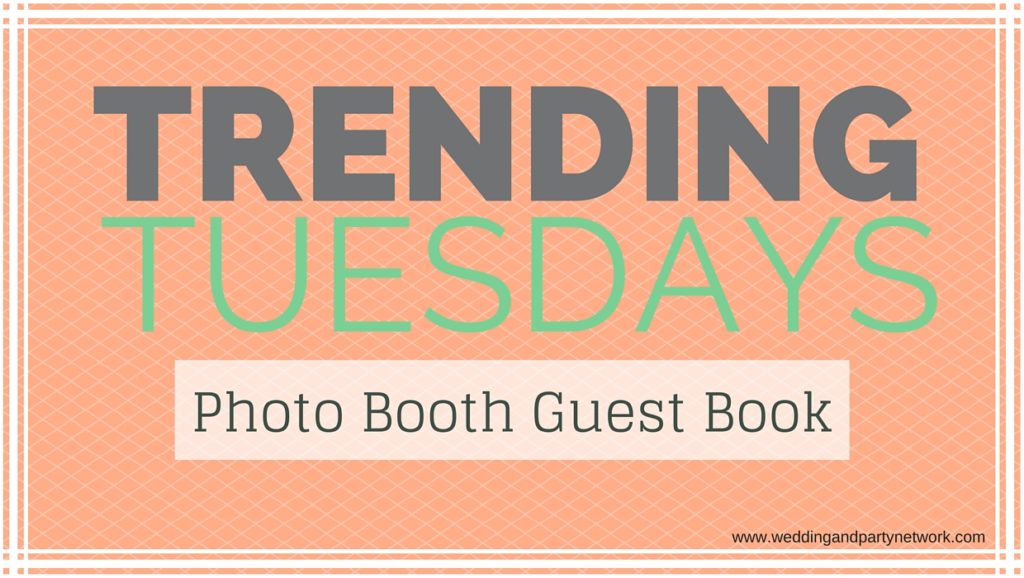 When it comes to choosing a guest book, many couples are finding that there are so many options to choose from than just having guests sign a book. One trending idea is a photo booth guest book.
If you are having a photo booth at your wedding or event, consider making a guest book out of the pictures your guests take in the photo booth. Make sure two copies are made of the photos, have a scrapbook on hand ready with glue, and have guests write notes and congratulations next to their silly photos!
This book will be more than a book with signatures; it will be a photo album to cherish for a lifetime! For more great tips and trends, visit the Wedding and Party Network Blog!