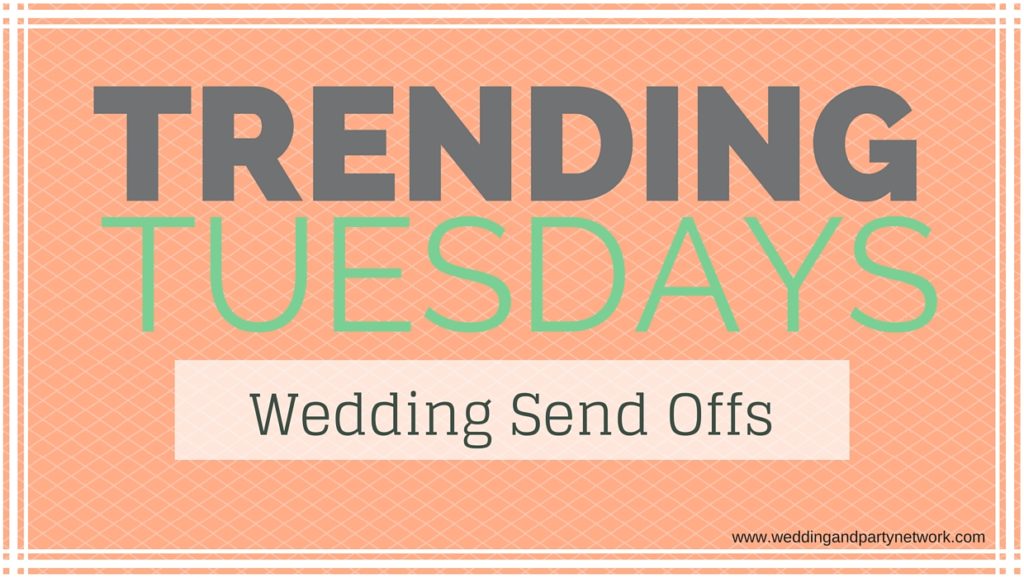 It's the end of the party and you want to make a grand exit, but how do you make the end of a beautiful wedding fun? No worries! We've got you covered! Here are 3 fun wedding send offs.
1. Sparkler Send Off
This is very popular with summer outside weddings. Have everyone light up a sparkler as you get ready to make your grand exit. Make sure that everyone has a way to light them up and that there is enough space for you and your new spouse to walk through.
2. Bubble Send Off
Perfect for a day time wedding, bubbles are inexpensive and make for some fantastic pictures! Make sure everyone has a bottle of bubbles before you make your exit!
3. Glow Stick Send Off
For any indoor weddings, a glow stick send off gives that sparkler glow, but without any of the fire! Have a daytime wedding? No worries, just have the event coordinators turn off the lights so you can have a glowing exit!
Check back with Wedding and Party Network for more great ideas and tips!