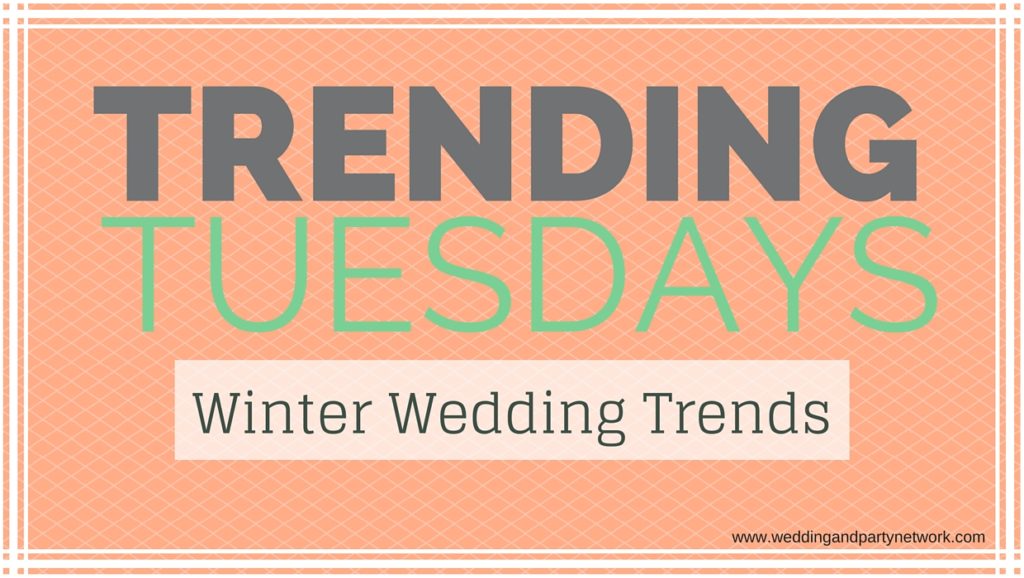 We at Wedding and Party Network have looked around to find some inspiration for winter weddings. Here's our list of what we found.
Gold and Silver.
Use these colors separately or even together. They both add elegance to your wedding. Incorporate these colors in your bridesmaids dresses or the wedding cake. It adds a frosty feeling if you use silver or a warmth if you use gold.
Winter Colors
Green and white are the colors of winter. You can use a lot of pines (and pine cones) in the decorations for your silverware, table runners, on the chairs or just simply use them as decor at food stations. You will already use white in the dress and table linens but there are so many other ways you can implement white in the shape of snowflakes or just normal snow looking details. These are not the only colors. Green and white go great with pale pastels and complete the look, especially in a bouquet!
It's All About Comfort
Comfort food has become a big hit when it comes to weddings. Serve comfort food as a late night snack for your guests. Also, serve comfort food as part of the actual meal in the shape of fancy mac and cheese and biscuits and gravy. To make it more fun, make your favorite comfort food in mini versions. Imagine small cheeseburgers or some cookies and milk. It's going to be a favorite all around.
With A Scent Of Winter
During Christmas time you can always smell cinnamon and other lovely spices coming from the kitchen. Why not invite these scents and flavors to your wedding? And don't forget about the smell of pines from the Christmas tree.
We hope that this has given you some new ideas for planning your wedding this winter. Check back for more inspiration and ideas from Wedding and Party Network.