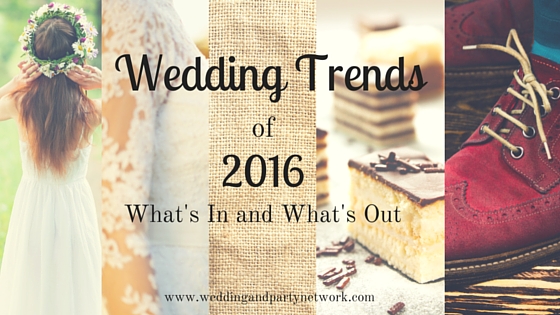 Trends are constantly changing and with 2016 being halfway over it is time to give an update on what's "in" and what's "out" in the wedding world. We hate to see some of these fun styles go but we love the fresh new ideas we have been seeing. Also get a sneak peek into what our wedding experts have predicted will be big trends this fall.
As you read this remember to not get caught up in what's "in" and "out" when planning your wedding. Use this list to spark ideas and to find a style YOU love.
What's In
– Personalization
From the food to the decorations couples are searching for ways to personalize every aspect of their wedding. What makes a wedding special are the little details.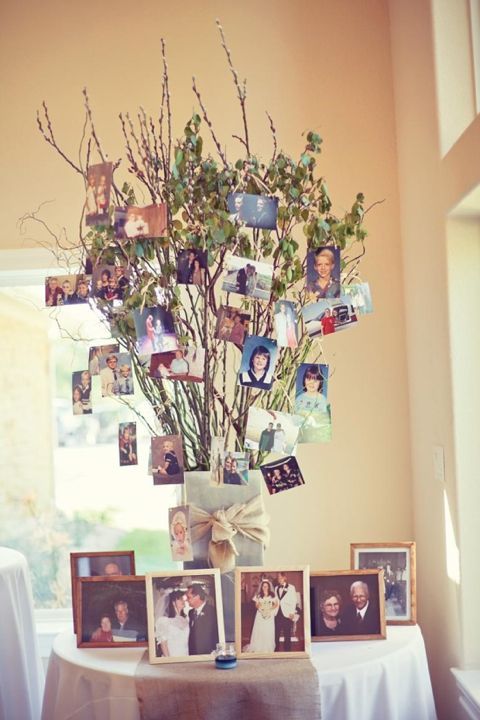 Photo By: Mon Cheri

– Floral bridesmaid dresses
Large and bold floral prints are so popular this spring and summer. These dresses add a nice pop of color and movement to the wedding ceremony.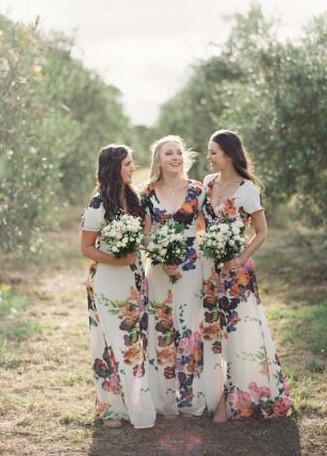 Photo By: Envy Events

– "Naked Cakes"
These simple cakes have little to no frosting on the outside and are adorned with fresh flowers, berries, or fruit. The exposed cake layers are delicious and make a big statement.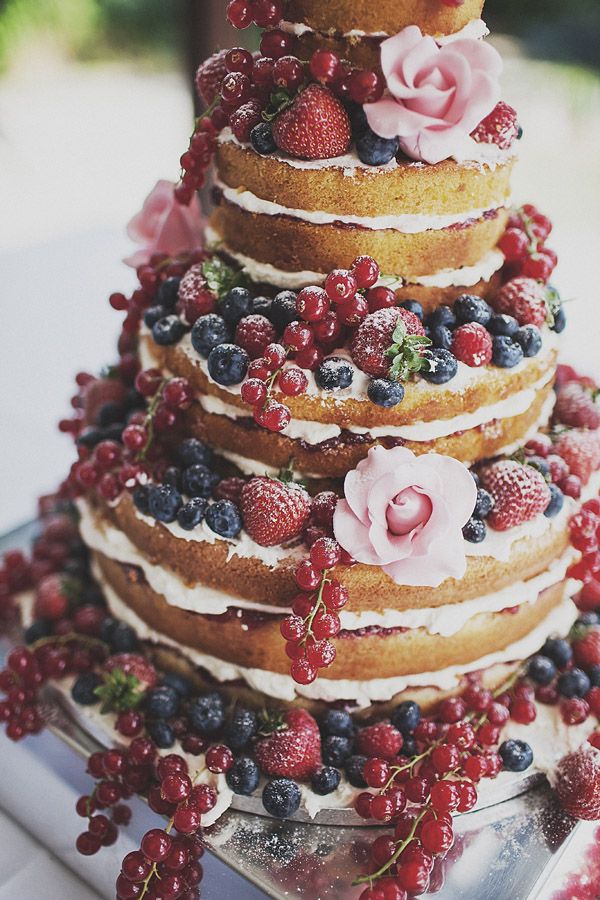 Photo By: Recipes Hub

– Sleeves
Most brides are moving away from the strapless wedding dress. Instead we have seen long sleeves, short sleeves and cap-sleeve dresses. The more intricate and elaborate the design, the better.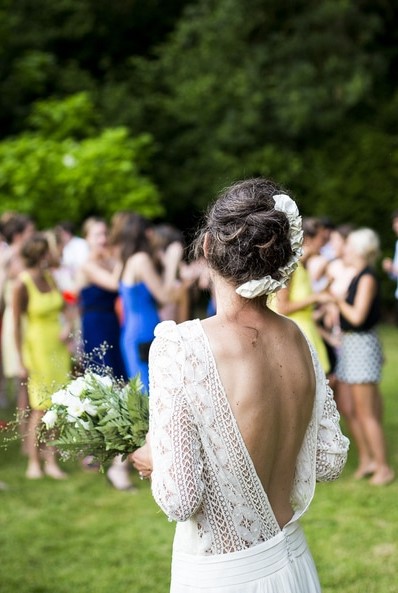 What's Out
– Burlap and mason jars
This rustic combination has been heavily used over the past few years. The country charm of burlap is being replaced with a more feminine fabric, such as chiffon or silk.


– Round tables
Couples are asking to have long rectangular tables at their reception space to create a more intimate setting. This type of seating arrangement feels less like a conference and more like a celebration.

–  Posed Photos
Photographers are being challenged to capture the little moments of the wedding day. Bride and grooms want their wedding pictures to tell a story so we are seeing less of the traditional wedding poses.

What to look for this fall
-Marsala
-Outdoor wedding gardens
-Touchable textures
-Mini pie's
-Embracing nature
Find out more about these upcoming fall wedding trends on our blog in a few weeks. We can't wait to share the details with you!