Dazzle and stun your guests at your next big event with a centerpiece uniquely designed of ice! From logos to sculptures, bars and luges, 
Creative Image Ice
will make your party sparkle and glisten.
Based in Little Rock, AR, Creative Image Ice was launched by Clyde Aaron, an executive chef.
"I loved carving ice, so when I moved to Arkansas I saw a need for ice sculptures," he said. "I started advertising in a local magazine for that. When it took off, I decided to start a business."
[caption id="attachment_39711" align="alignright" width="300"]
Photo: Creative Image Ice[/caption]
Creative Image Ice not only serves the Little Rock area, but the entirety of Arkansas! The team, trained under a master sculptor, is willing to travel anywhere in the state to ensure your individualized ice sculpture gives extra spark to your big party.
Perhaps the most exciting type of sculpture offered by Creative Image Ice is the ice luge. This party piece will wow your guests as beverages are poured down a channel to be served. If you aren't as adventurous but still prefer a grand area for drinks, try out an ice bar, complete with a logo of your favorite beverage!
On the day you say "I do," adorn your cake table with a little something extra. Creative Image Ice can deliver two larger-than-life ice wedding rings to celebrate your union, hearts to show off everlasting love or even a vase to hold a gorgeous bouquet of flowers. The centerpiece possibilities are endless because Creative Image Ice encourages customers to get creative and bring their own designs to the table! Your wedding will be set apart from others with a one of a kind centerpiece.
[caption id="attachment_39710" align="alignleft" width="300"]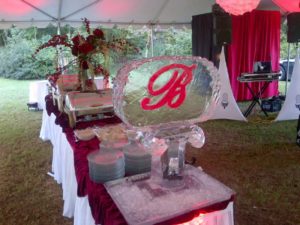 Photo: Creative Image Ice[/caption]
Creative Image Ice can also work for any event from birthday to business parties! Supply your business logo and watch it come to life on a glistening ice sculpture that will last up to six hours. Celebrating a sweet sixteen party? The Creative Image Ice team can carve that special number into ice to give you a gift like no other.
If taking your event to the next level is on your to-do list, team up with
Creative Image Ice
for unforgettable pieces that will shine bright!
Located outside of Arkansas? Use
Wedding and Party Network's
extensive directory of vendors to find an ice sculptor in your area!
Planning your wedding, corporate party or special occasion event that needs an extra special spark? Make your big day unforgettable with a custom designed ice sculpture from
Creative Image Ice
.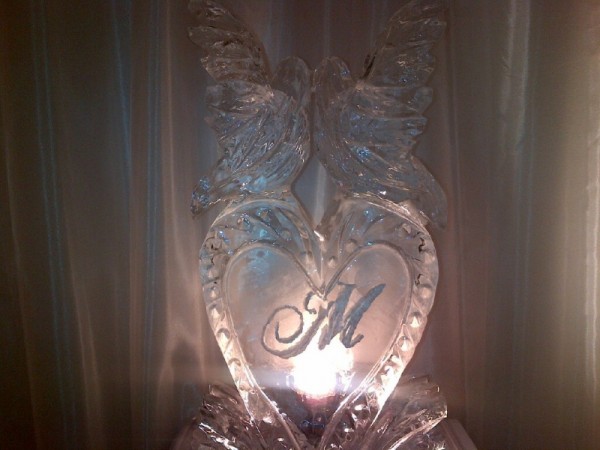 Ice Sculptures - A Thing of Beauty
This Arkansas based company thrives in the Little Rock metro area and can provide unparalleled service to the entire state. As a proud member of the National Ice Carving Association,this experienced team of artists know how to use your ideas and themes to create a true work of art.
Their sculptures are known not only for making a grand presence at your event but making fond memories come alive! Any shape or design you select will be one of a kind and as unique as your party all while staying on budget and hassle free. Just take a look at their website to see that they can do almost anything!
Functional Ice Sculptures Make Impressive Presentations
Want your guests to admire your company? Want to walk into your reception and immediately fall in love with the decor? Functional ice sculptures combine the beauty of sculpture and the practicality of ice to create wonderful chilling solutions from food and drinks. These pieces become the focal point of any table and will be a lively topic of conversation all around the room.
From ice lunges where guests or bartenders can pour a drink through ice for an extra chill to designs that keep seafood, hors d'oeuvres and desserts at the perfect temperature to enjoy, you'll delight in the look and interactive nature of these ice works.
When selecting all the elements of your special event, remember that a hand-crafted ice sculpture from
Creative Image Ice
can make your memories extraordinary.