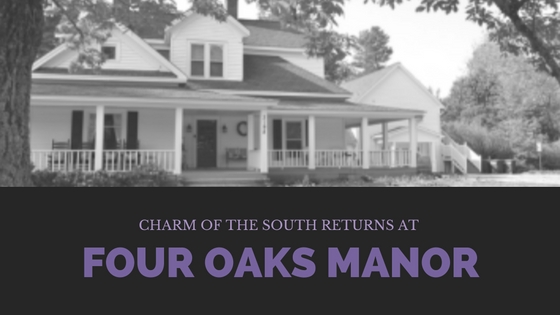 Add a touch of Southern charm to your wedding with the feel of rural Georgia as the backdrop at Simple Gatherings at Four Oaks Manor.
The breathtaking, four-acre homestead in Buford, GA, evolved into a wedding venue in 2004 thanks to the efforts of Lisa West, and presently brings back a charm that existed in rural Georgia 100 years ago. Simple Gatherings sits upon a farm built in 1920, and the main house features six fireplaces, a wrap around porch and large rooms. Kelley Hoehn, an event coordinator at Simple Gatherings, says guests will enjoy shaded areas and sunny, open spaces that make them feel at home.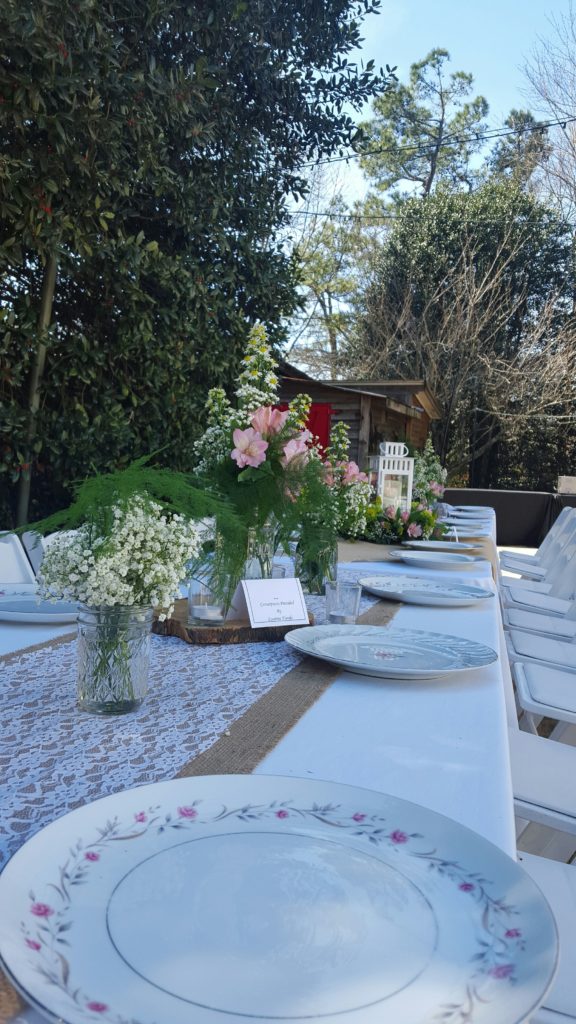 "It took about one year to develop the venue to the point where weddings could be held at Four Oaks," Kelley said. "Although Lisa passed away in 2008, her inspiration lives on. Four Oaks Manor continues to be developed in ways consistent with Lisa's original ideas."
The soft interior of the house, decorated in an elegant farmhouse style, is a promise of beautiful photos to preserve your wedding day. Sweeping staircases, bookshelves with chic decor and chandeliers create a sense of beauty that is hard to imagine. The grounds are just as stunning with rolling green lawns and rustic canopies twinkling with lights for ceremonies that lead into the night.
"Our most recent update is our twinkle lights across our reception area.  This creates such an intimate, yet charming atmosphere that makes our guests feel right at home." -Kelley Hoehn, Event Coordinator 
[caption id="attachment_39464" align="aligncenter" width="463"]
Twinkle Lights in Reception Area[/caption]
Guests of Four Oaks Manor have nothing but raves about the Southern venue.
"We loved our beautiful wedding day at Four Oaks Manor!" one bride said. "The day of our wedding was gorgeous. The venue is full of beautiful azaleas, trees, and flowers. It is breathtaking with all the little pathways, buildings, and gazebo."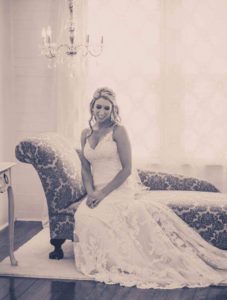 Another bride said the crew at Four Oaks Manor made her dream wedding a reality and when she showed up to a perfect spring setting, everything was just the way she planned.
Return to the charming past at
Simple Gatherings
for a wedding day you'll never forget!
All photos courtesy of Simple Gatherings at Four Oaks Manor.