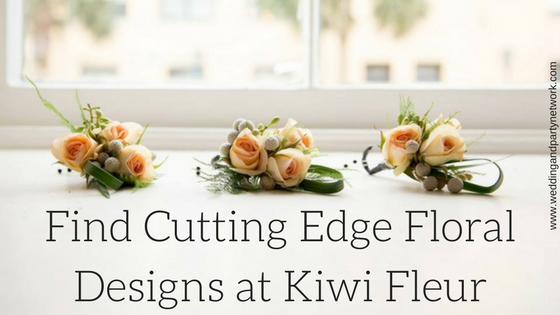 If you are looking for an innovative and talented floral designer, you need to visit Savannah, GA. There you will find
Kiwi Fleur
, owned and operated by Vicki Sepielli. With over 35 years of experience backing her up, she also has her international influence being a New Zealand native. She also picks up trends and design inspiration from Europe.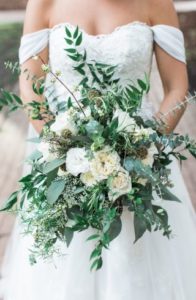 Even with 35 years in the floral industry and counting, Sepielli has no plans on stopping soon. She specializes in wedding flowers and offers the whole package. Vicki Sepielli will work to please you and meet your needs and create unique and gorgeously composed floral arrangements. With her many years of experience and knowledge, you'll be in safe hands when ordering your wedding flowers. Offering everything you need for your wedding including wedding bouquets, boutonnieres, ceremony flowers, reception centerpieces and bridesmaid's' bouquets.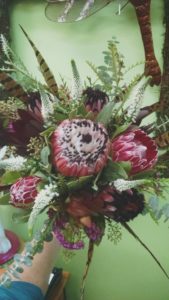 Sure, with that many years of experience she's a reliable florist, but Vicki Sepielli has also been published in I DO Magazine, Inside Weddings, Weddings Unveiled Magazine, Style Me Pretty and more to add to her already impressive resume. With that being said,
Kiwi Fleur
has you covered on your floral needs outside of wedding flowers.They offer floral consultation and design for other events as well.
With a love for exotic flowers and a passion working with people, Sepielli will create one of a kind arrangements that will exceed your expectations every time.
Kiwi Fleur
with Vicki Sepielli has all that you need for your wedding floral needs and will go above and beyond to make your wedding day absolutely magical.
Still searching for the perfect venue? Let us help!
A florist with unique visions and designs who will make all your dreams come to life is exactly what you want. All while offering amazing customer service you won't find anywhere else, is exactly what you'll receive from
Kiwi Fleur
. This
Savannah, Georgia
florist creates everything with you in mind. You're their number one priority and they want to add your personal touch to their exquisite flowers. From dramatic to elegant, this florist does it all just for you.
One-On-One Customer Service
Planning a wedding
can be a stressful situation, especially picking out just the right wedding flowers. So why not choose an
amazing florist
who has been creating beautiful floral designs for 30 years! Also, who creates absolutely gorgeous wedding decorations. They have a unique inspiration and individually create their works of art to your desires. Always with you in mind is what they believe.
Kiwi Fleur
will take the stress out of your day to make it absolutely amazing.
Imagination Becomes Reality
Kiwi Fleur
creates exquisite floral designs to complete your wedding day. Vision your wedding flowers and now triple that because this exquisite florist will always exceed any expectations. Wedding bouquets, wedding boutonnieres, ceremony flowers, reception centerpieces and bridesmaid's' bouquets will match perfectly and create a perfect flow from your ceremony to your wedding reception.
Sometimes wedding ceremonies and wedding receptions can almost feel mismatched because the decorations aren't completely cohesive, but with
Kiwi Fleur
everything will look as if it was made for each other, just like you and your husband.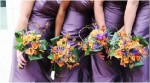 If you've imagined beautiful peach roses with gorgeous green and cream accent flowers all tied together with beautiful blue ribbon, well that's exactly what you'll receive for your
bridal bouquet and bridesmaid's bouquets
. What if you've always envisioned exquisite tall centerpieces filled with red rose petals and topped off with beautiful red roses on top with feathers as accent pieces? You've got it.
Kiwi Fleur
creates absolutely stunning decorations and bouquets that will create your dream wedding.
Whatever you've imagined for your wedding day will truly be met with
Kiwi Fleur
. They want to provide you with only the best and create your exquisite floral decorations with you in mind through the whole creation process. Absolutely amazing is exactly what you'll get.