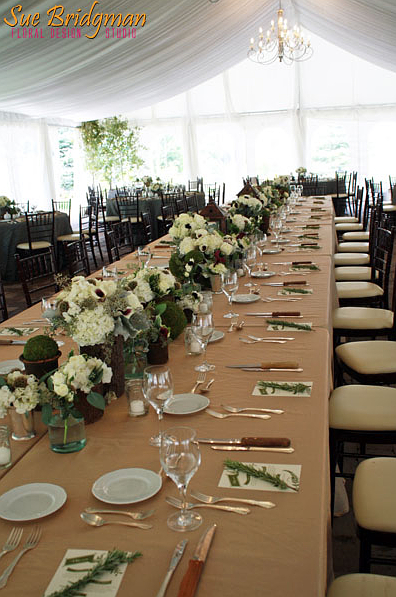 Your wedding is your chance to express the unique personalty of you and your partner - not just who you are but who you hope to be together.
Specializing in innovative and stylish floral design, Sue Bridgman Florist is the leading floral design studio in the Sun Valley-Ketchum area in Idaho. Their talented service team is excited to meet with new brides and begin creating their dream weddings.
Experience To Deliver. Creativity To Wow.
Trust a florist that can offer an amazing 120 years of combined floral experience and an award-winning design team eager to make anything you can dream up. Not sure what possibilities lay in wait? They can help! From the exotic and bold to simple and elegant, they will work one-on-one with you to understand the best way to inspire and compliment you and your soon-to-be spouse.
Is romantic and vintage your style? Perhaps crisp and modern is more your thing? Maybe timeless traditions work the best for your big day. Want a show-stopping presence? You got it!
The florists at Sue Bridgman listen carefully to your  personal voice, your ideas and plans. Then create a unified expression using all the beauty of nature. They use the finest flowers from around the world as well as flowers from local growers to get just the right look for you.
Stunning Wedding Flowers That Exceed Your Expectations
Having a talented floral designer produce your special bouquet, boutonnieres, bride's maid flowers and reception flowers is a decision you'll be so happy you made. From wonderfully placed pew flowers to a welcoming archway to breath-taking reception centerpieces, you'll finally know what it is like to be in the right place at the right time, surrounded by beauty made just for you.
Your wedding is the day you set aside to celebrate finding the love of your life. Flowers can tell that story better than any other and
Sue Bridgman Floris
t
has the innovation and experience to bring it all to you!