Are you a new mother-to-be or know someone who is pregnant? This is a truly joyous occasion that must be celebrated in a wonderful way. Of course, there's the baby shower with the million different shower themes that you can pick from that suits the mother and gender of the baby. However, have you thought about celebrating finding out the gender of the baby? It's a fun way to get everyone together and announce it especially since everyone anticipates this day so they can run out and start buying gender themed items. Wedding and Party Network has a great girls vs. boys gender reveal party that everyone will love.
For the party invitations, explain the details of the party and tell them to pick a boy or girl for their gender. You can even tell them to dress in the colors of what gender that think the baby is going to be.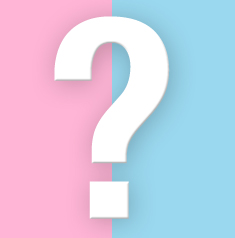 Girl Or Boy?

It's all about the party decorations. Of course, the main colors should be pink and blue. Divide all your party decorations into half pink and half blue. This goes for absolutely everything. Table cloths, balloons, signs, pomanders over the food table, napkins, plates, utensils and streamers should all be pink and blue. Get creative with the signs. Let them say "Team Girl" or "Team Boy", "Girls Are Better" or "Boys Are Better" or something along those lines. You can even make t-shirts that represent what gender you are rooting for. Don't forget to put question marks everywhere.
Create pink and blue food for the party. Just like the party decorations, make sure your party food is all about the pink and blue. This party maybe on the week day so if it's later, think about just serving desserts. Have your bakery create a cake that is neutral on the outside, however, let them know beforehand and have them color the cake inside blue or pink for the big reveal. Also, serve up cake pops, cupcakes and cookies that are colored blue and pink on the outside, but have the gender color on the inside. They can be whatever flavor you like, however, champagne flavored maybe appropriate for some. Decorate everything with question marks and when everyone bites into their sweet treat they'll be pleasantly surprised to find out the gender. Serve up different colored drinks as well. Whatever the guests choose, they must stick to that color of food to let it be known what gender they think it will be.
For the big reveal, you can have everyone pick up a dessert, while you cut the cake and have everyone take a bite at the same time to find outside the gender. Everyone will love celebrating and finding out the gender together. You can share this joyous occasion with your close friends and family and celebrate together.
This post is brought to you by Cambridge Caterers.
Not in Cambridge, MA? No worries, use Wedding and Party Network's handy party planning directory to help you find a caterer near you!