It's the most wonderful time of the year, and decorating your home for the holidays is one of the best parts of the season. If you are looking for some fun new ways to decorate your home for your holiday party, look no further! These holiday decoration ideas will have you decking the halls for your holiday party in no time!
Trim the Tree, Together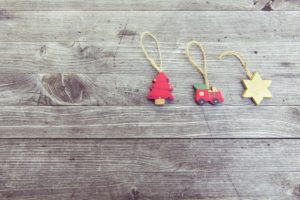 Have an undecorated tree, and invite each guest to create or bring ornaments to decorate the tree with. This is also a great way to include friends from different cultures, and share in their personal holiday.
Let it Snow
From coffee filter snowflakes, to marshmallow garland, nothing says winter like a little snow! Even if you live in warmer areas, you can still enjoy a few flurries at your party.
Hang Giant Christmas Lights
Light up the party with this giant Christmas light garland! Learn how to make it here.
Build a Gingerbread Village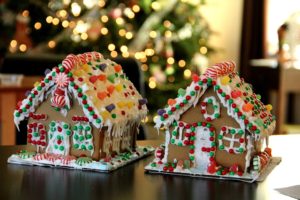 Why have one gingerbread house, when you can create a whole village? This can double as decoration and party activity!
Use Simple Centerpieces
Give your table an elegant, yet simple, look with these centerpieces created using glass jars, epsom salt, cranberries, and sprigs of evergreen.
Trim the Table
Bring some of the great outdoors inside with a table runner created from evergreen branches. Find out how to make the one in the picture here.
Display Your Dreidels
Celebrate the Festival of Lights by creating a snowglobe out of a dreidel and a glass jar!
Enjoy the Harvest
Decorate your table for Kwanzaa with this centerpiece, representative of the harvest, created using dried peas, beans, and corn.
This Bowl Was Mint to Be
Looking for a simple and easy way to serve or display your holiday treats? This peppermint bowl is festive and easy to make! Learn more here.
Use An Old Ice Skate or Snow Boot As a Vase
A cute way to celebrate winter is using an old ice skate or snow boot as a vase for your flowers!
Now that you have some great ideas for decorating, send out some festive holiday invitations to match your party theme! Find the perfect invitations with one of our Wedding and Party members!