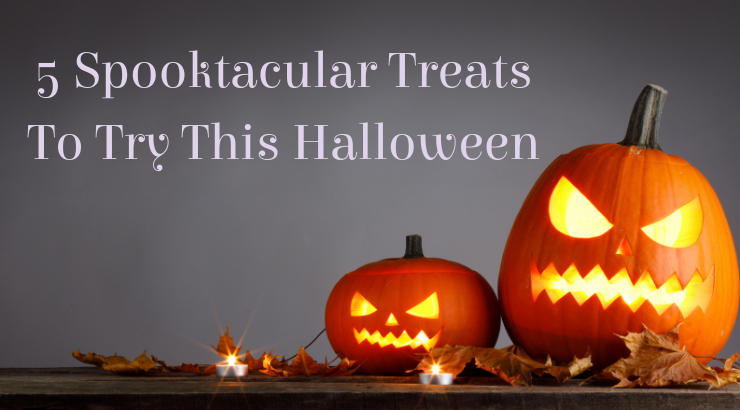 With tricks and treats for all, there are many reasons to enjoy this fang-tastic holiday. It's time to break free from your traditional party standards and come over to the dark side. Although we value both tricks and treats equally, we're here to share some of our favorite spooky Halloween treats to help make your celebration frightfully delightful.

---
Monster Cookies
Sure to give you a fright, these ooey-gooey monster cookies are a treat you don't want to miss! Perfect for all of the little monsters running around the streets on Halloween night, this eerie-istable dessert will be watching you from every angle. See the recipe here.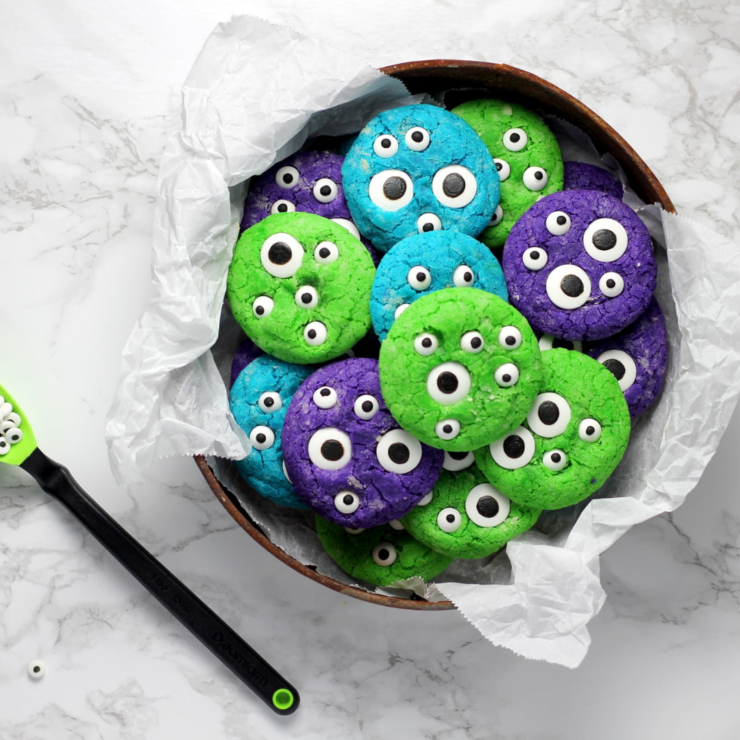 Monster Mash Margaritas
Delight your taste buds with this spooky cocktail. Offering citrusy flavors with a hint of eyeball, turn your everyday blood orange margarita into a chilling treat that rivals even the scariest Halloween monster. Make it yourself.
Rice Spookies
Don't forget to check under your bed! You may just happen to find a rice spooky laying there waiting for you. Frighteningly delicious, these spookies are the perfect addition to any Hallow's eve festivities. This easy-to-make recipe is one you don't want to miss out on this Halloween. Check out the recipe.
Sausage mummies
I want my mummy! Don't be in "de Nile" about how good these are. The perfect mummy snack for your Halloween parties, eat them hot or cold, or even add a little ketchup blood. They may be the best tasting bandages you've ever tried! Start snacking.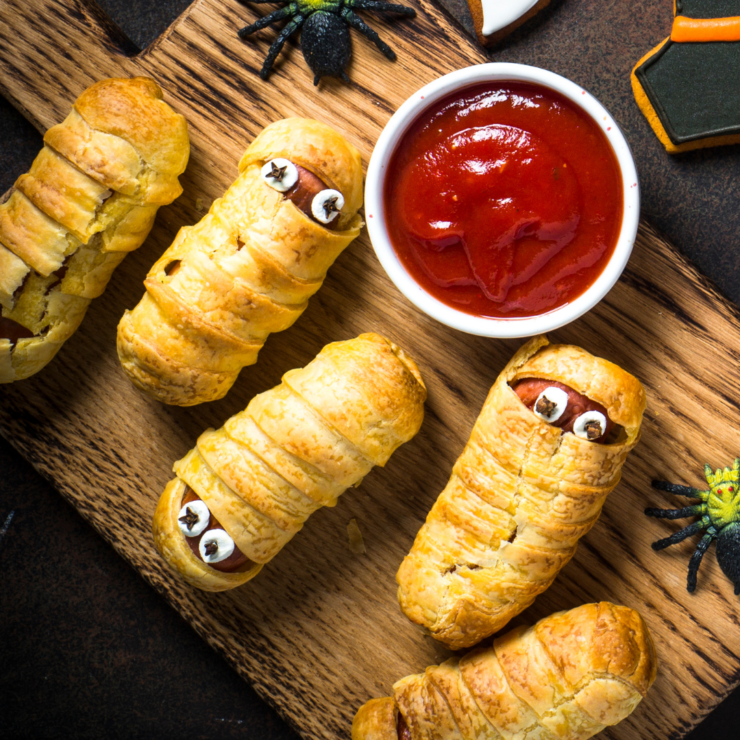 Monster sandwiches
These monstrous sandwiches are a ghoulish way to fill your belly before going out to trick or treat. Enchantingly delicious, they stare back at you as you take a bite. This savory treat will be one of your favorites this upcoming Halloween. Try them out.
Add some of these wickedly good treats to your Halloween festivities! They're sure to be a hit with witches, monsters, and everything in between.
---
Find a Caterer!