One word describes prom 2010: BOLD!
Bold colors, patterns and accessories are the key to making this year's prom one to never forget. Girls and guys both will want to step out in style this year with choices that grab attention and stand out from the crowd. From limousines to psychedelic dresses, everyone will be making a statement on prom night.
Image begins with the arrival. Many prom-goers will chip in and share a limousine on prom night. Rolling up in style will begin the night with a bang. Some students will even upgrade to a Hummer limo or other designer ride, complete with party-style interior and music. Parents will rest easy knowing their child isn't have to navigate the dark, busy roads late at night, and students will get a taste of the good life on the way to and from prom night.
The dress is probably the single most important part of prom for many girls. It's a right of passage for girls who want to look their very best. This year girls will be going bold with their choices–nothing will be done halfway.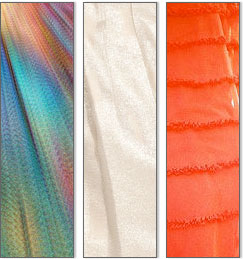 Patterns: Crazy, psychedelic-inspired prints in bright colors is huge this year. Streamlined dresses featuring the bold patterns with a hint of sparkle will be seen on countless dance floors. The range of options for cut and color allow girls to find a dress that flatters them, all while keeping up with the year's hottest trend.
Length: After years of tripping while trying to dance,  girls have finally taken the plunge and chosen short, flirty dress to hit the dance floor–and for good reason! Short prom dresses are still formal enough for the occasion, but girls can move with ease and lose the sense of stuffiness that some can feel in large, cumbersome dresses. It's all about feeling like yourself in your dress!
Metallics: Sequins, beading and full-on metallic fabrics will be all the rage on prom night this year. Girls will set out to copy their favorite celebrities after seeing them rock the red carpet donning metallic dresses of all lengths and styles. Girls can use the versatile look to go full glam or choose edgier accessories and styles to show off their rock star persona. With so many options, prom night is sure to be a little brighter with so many metallic dresses!
Vintage: Some things never go out of style, vintage bombshells being one of them. From the little black dress, to old Hollywood siren, many girls will select a classic look for their special occasion. And what's not to like? Flattering cuts, gorgeous hair and bold makeup are a surefire hit, no matter what decade you're in!
Girls this year are going for a head-to-toe look. No detail is overlooked in their planning–including the hair! However, while their dresses may be bold, girls will opt for a more subdued look for their hair. No girl wants to look like she's trying too hard. She wants her hair to compliment her look and appear "finished," not contrived or overworked. On prom night, many girls looking like themselves, only more polished and with a little extra flair.
Up do's: What's prom night without an up do? This hairstyle has been the go-to for decades. It gets the hair up and away from the face, allowing a girl's beauty to shine through and giving her prom dress the attention it deserves.
This year's up do's will feature loose curls, low chignons and the occasional sleek ponytail. The days of hundreds of bobby pins and cans of hairsprays are long gone. Girls know now that simple, easy hair is the best way to show off their good looks. Also, look for hairpins and flowers in the hair to top of an overall look.
Short hair: Too often girls with short hair are left in the dark for prom. However, there are dozens of ways to "dress up" short hair for prom! Given this year's big trend of hair accessories, short hair has never been easier do! Simply adding a sparkly pin, headband or bunch of pins will take a short hairstyle from sassy day to glam evening!
And depending on the style, adding a little height to the crown and bending some ends on a few layers and add that special touch to a wide-range of short hairstyles for prom. Take time to experiment prior to the big night to find what looks best.
Jewelry and Bags: Because many girls with choose to have their dress be center stage, they will be choosing jewelry that doesn't upstate their dress and compliments their look. A simple earring and bracelet might be the perfect touch when completing a prom look.
Girls will also be choosing low-profile bags, opting for small clutches to their  lip gloss cameras and prom tickets. Some girls may also choose to use their clutches for additional bling on prom night. There are countless options of encrusted clutches that will work beautifully with a wide-rage of dresses without being overpowering.
Flowers: Prom corsages and boutonnieres are an absolute must for prom. This traditional flower arrangement has had a modern makeover in the last few years, making it yet another place to make a statement. Corsage bars are the latest craze that allows prom goers to build their own corsage from a buffet-style offering of ingredients.
Girls and guys are coordinating some of the wild and crazy colors seen in their clothing into their flowers. Flowers in every color, bright beading and heavy wiring are all ways they can make their prom corsages as unique as they are! Bold choices from the top of the head to the tip of the finger will make prom 2010 a night these lucky guys and girls will never forget!
GET YOUR PROM STARTED: FIND ALL YOUR PARTY NEEDS!