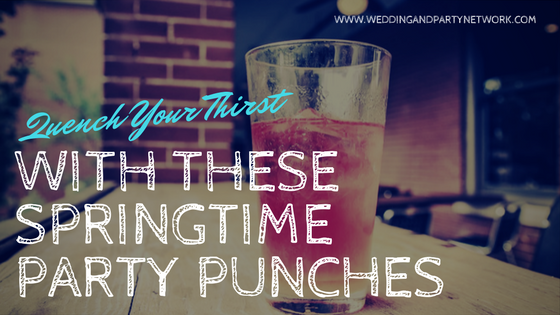 No spring gathering is complete without an ice cold drink to complement your meal. One great thing about mixing up a batch of punch, it makes it easy to serve any size group. They can be alcoholic or nonalcoholic and it will save you some money because you aren't having to purchase several different drinks.
Roasted Peach and Strawberry Fizz
This is one drink you will have to make a pitcher at a time, but if you are having a smaller gathering, it should be perfect. Roasted peaches and strawberries come together with apple juice and sparkling water to make a super refreshing and simple beverage!
Practically Perfect Pineapple Punch
This combination of pineapple and flavored tea is an unexpected, but tasty combination. It can easily be made into a cocktail by adding a shot of rum.
Sparkling Honey Limeade
Instead of serving a traditional lemonade, change things up a little with a limeade! This one uses fresh lime juice, honey, and mint, a combination that is sure to quench everyone's thirst.
Strawberry Basil Sangria
Serve guests something bubbly with this sangria. Fresh basil, apples, and strawberries give this adult beverage a nice spring twist.
Sparkling Blackberry Ginger Ale Punch
This sparkling blackberry ginger ale punch is part slushie, part punch. Frozen ginger ale, blackberries, and raspberries help keep the punch cool and add flavor.
Now that you have the drinks under control, find a caterer to take care of the food!