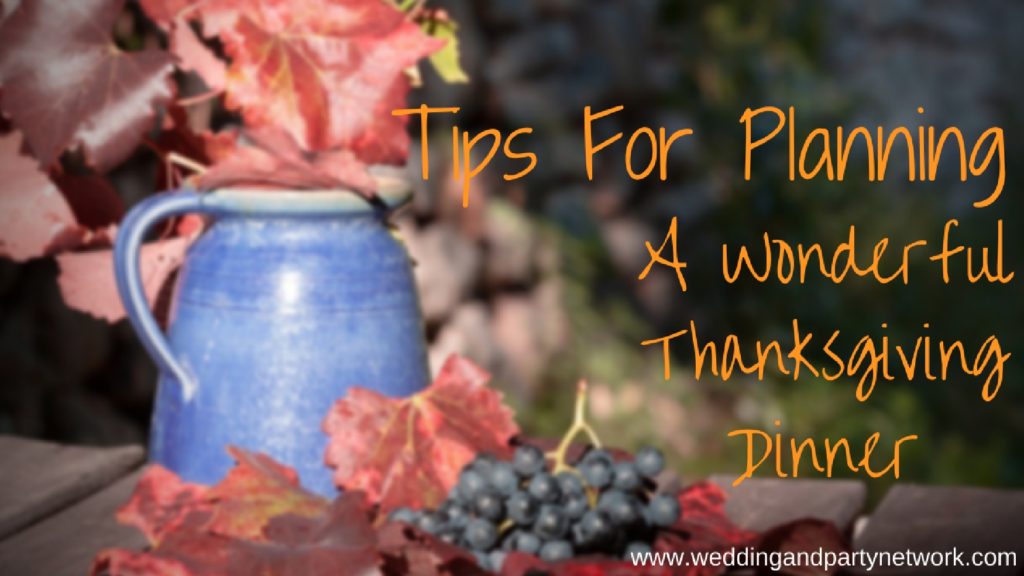 It's never too early to begin planning for your Thanksgiving dinner. For many, it is one of the only times in the year that the entire family is together in one place. The earlier you can plan, the better. From traditional to out of the ordinary, here are a few ideas to help you plan a Thanksgiving for the history books!
Try something new.
For this Thanksgiving, ditch the tradtional turkey, potatoes, cranberry sauce, and gravy in favor of dishes from other cultures. Whether you want to swap out the entire meal in favor of a traditional Asian or South American spread, or just want to replace your potatoes with latkes and your gravy with a curry sauce, changing up your meal can be a lot of fun!
Have everyone bring a dish.
Maybe you host Thanksgiving every year or maybe this is the first time, either way, having each person bring a dish can save a lot of stress. It's also a great way for everyone to get involved. Let each person make their signature dish to share. This may involve a little more coordination with everyone to make sure there isn't two of everything, but it is well worth it.
Give the kids special duties. 
Instead of shooing the kids away from the kitchen, invite them to help. If you don't feel comfortable letting them cook the food, allow them to help set the table, or serve dessert and drinks to the adults. This is a good way to help them feel included in the festivities and a great tradition that can be passed on for years to come.
Do dinner instead of lunch.
Many of us call it Thanksgiving dinner when we actually eat closer to lunchtime. Try eating your meal around 5 or 6 in the evening rather than noon or 1. This gives more time for preparing the food, and also gives you more time to visit with family and enjoy the day.
Start a new tradition.
Break out of the Thanksgiving mold, and start a new tradition. It can be one of the things I've already mentioned or something else entirely. Make a big breakfast, have Friendsgiving, or play a game of football in place of watching it! The choice is yours.
If you are having difficulty finding a space large enough for everyone, renting a venue for your Thanksgiving may be a great option. At Wedding and Party, we have members located all over the country. Use our directory of local vendors to find one near you!