Imagine your wedding day, standing in front of your friends and family, watching soft shafts of sunlight pierce the leafy canopy overhead. The light gently falls, sparkling and shimmering along the surface of a nearby pond. Stately, centuries old White Oak trees flank your wedding party, giving way to botanical gardens visible in the distance. The veil caresses your cheek, pushed tenderly by the warm summer breeze as your future husband holds your trembling hands in his own, staring into your face and held entranced by the wonder and joy he sees reflected there.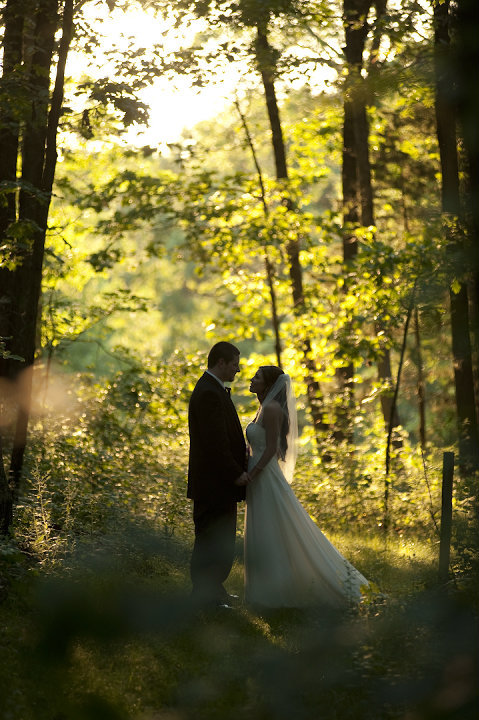 There is nothing more innately beautiful than the grand arena that is nature, and Alpine Park and Gardens in Columbia, Missouri is one of the best!
The Perfect Venue for Your Wedding
Your wedding day is one of, if not the landmark moment of your life. For this reason the gown has to be perfect, the flowers exact, the food magnificent and the DJ amazing. And yet, none of those things matter if the location is wrong. Yes you'll decorate, but decorations can only do so much to pretty up an otherwise unattractive venue. The scene should reflect the power and beauty of your love. It should be gorgeous on its own, using your decoration as a complement and not a basis for the end result.
Alpine Park and Gardens is a sprawling expanse of natural splendor that boasts unique and comfortable surroundings. Encompassing 42 acres of evolving botanical parks and wildlife conservatories, they can accommodate groups of almost any size. And there's no need to limit your plans to the summer months. Winter weddings are tremendous at Alpine when snow blankets the ground and frost clouds the windows of their marvelous timber-framed Pavilion. Large enough to hold both the ceremony and the reception, you can experience the wonder and magnificence of a wedding surrounded by nature while remaining toasty and warm!
Have your own DJ, caterer, and decorator? No problem! Need help finding any or all of those things? Alpine is here to help! The staff at Alpine are as attentive or hands-off as you prefer.
A Wedding Venue with Extra Entertainment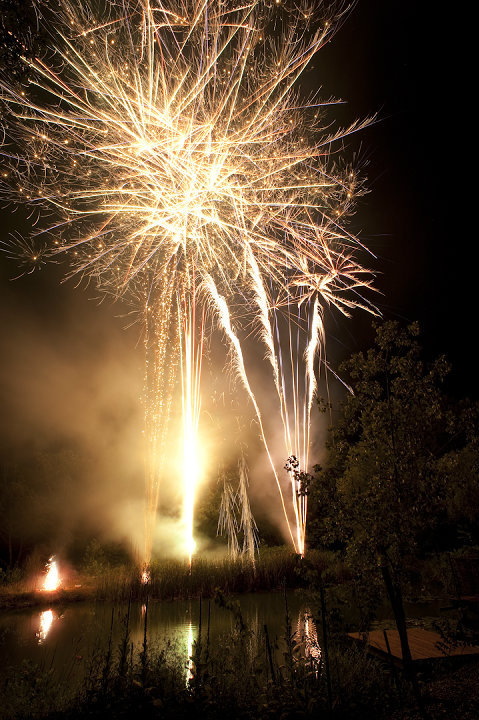 As they wait for the ceremony to start, your guests can enjoy feeding fish in the koi pond, doing a little bird watching, taking a casual walk through gorgeous surroundings or even playing one of the multiple family games on hand.
And don't forget the fireworks! After each event, Alpine shoots off an amazing pyrotechnics display to help celebrate the occasion with you! All of this and more is available to keep friends and family entertained while you put on the finishing touches to your ensemble in the spacious bridal studio.
And Alpine isn't sitting on its laurels! With projects in the wings such as the Japanese Garden and completed projects like the new greenhouse, you know that the staff is working diligently to improve the park on a daily basis. If beauty and nature are important aspects of your ideal wedding day, contact Alpine Park and Gardens today!
Photos were captured by Creative Photo of Columbia, MO.