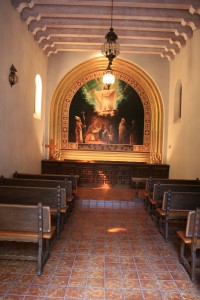 Wedding Chapel at Tlaquepaque
You will not believe how cool and
unique this wedding ceremony location
is. Believe it or not, it's a shopping centre in Sedona Arizona called "Tlaquepaque Arts and Crafts Village." It's incredible!
For starters, Sedona Arizona outdoor wedding venues are already wonderful because they are set in Red Rocks country. Nature has its hold on the influences in the area, so outdoor weddings here are grand ideas. For those who don't want to share their nuptials in the out of doors, Tlaquepaque has that covered too. There is an indoor wedding chapel decorated with art inspired by Old Mexico to match the theme of the rest of the village.
If you're anything like me, your first thought when you heard "shopping centre" and "ceremony location" in the same sentence was "No way, Jose!" but don't rule out Tlaquepaque so fast. One of the really unique features about Tlaquepaque is also one of it's most noticeable features. It's an Old Mexican themed village with art, dining, shopping, and special events all under one fabulous sky shrouded by towering Sycamore trees, tiled pathways, courtyard fountains, and blossoming gardens. What's not to love!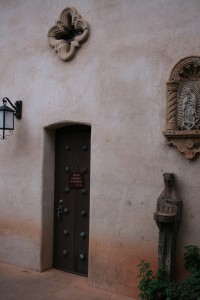 Outside of Wedding Chapel
When you get finished exchanging your wedding vows, stroll over to a couple of the stores. There are many specialty shops, jewelry shops, art galleries, restaurants, and clothing stores inside the walls of Tlaquepaque. There is a whole wonderful world of culture inspired by the Mexico that our forefather's forefathers knew well. Whether or not you choose to share "I do"s here, a visit to Sedona's Tlaquepaque is still an intriguing proposition.
I found out about Tlaquepaque when two of my friends visited Sedona this summer. They happened to stumble in during a wedding ceremony and were able to catch a few quick shots of the wedding party posing for their wedding photographer. Sedona, Arizona is a really neat place to visit so my friends had many stories but Tlaquepaque seemed to be a favorite.
Neal and Jamie were visiting the shops in the village when they noticed a wedding ceremony in progress at the wedding chapel. Neal was particularly intrigued by the "private ceremony in progress" sign on the very Old Mexico style door. After a few moments he was able to snap some photos of the wedding chapel from the inside and a few more of the wedding party enjoying their wedding reception.
The things to do at Tlaquepaque is by no means a short list. However, the mood and the meaning instantly strike you when you visit this unique ceremony location. Why not make it your own?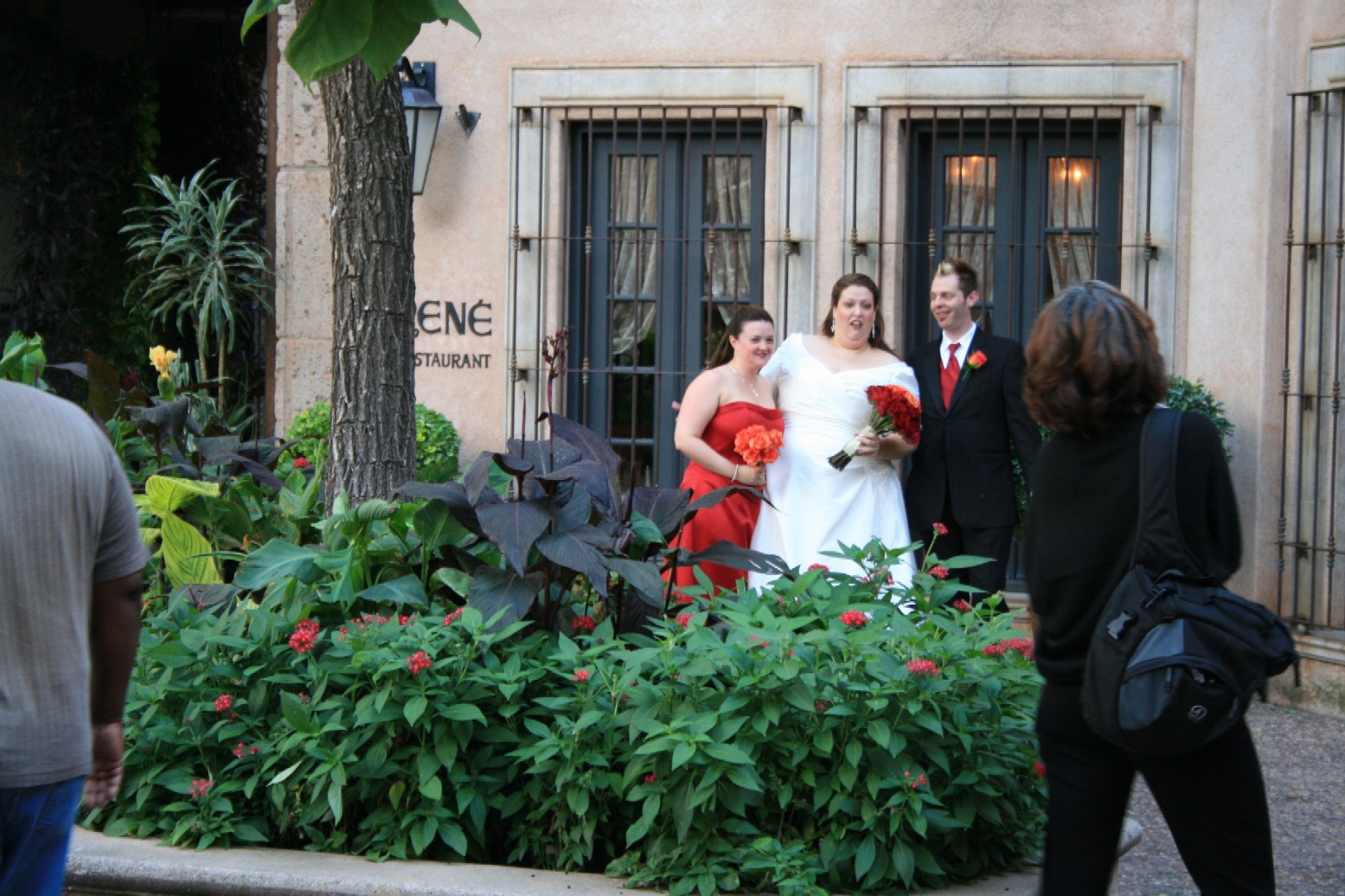 Sedona Wedding Photographer Capturing The Bride and Attendants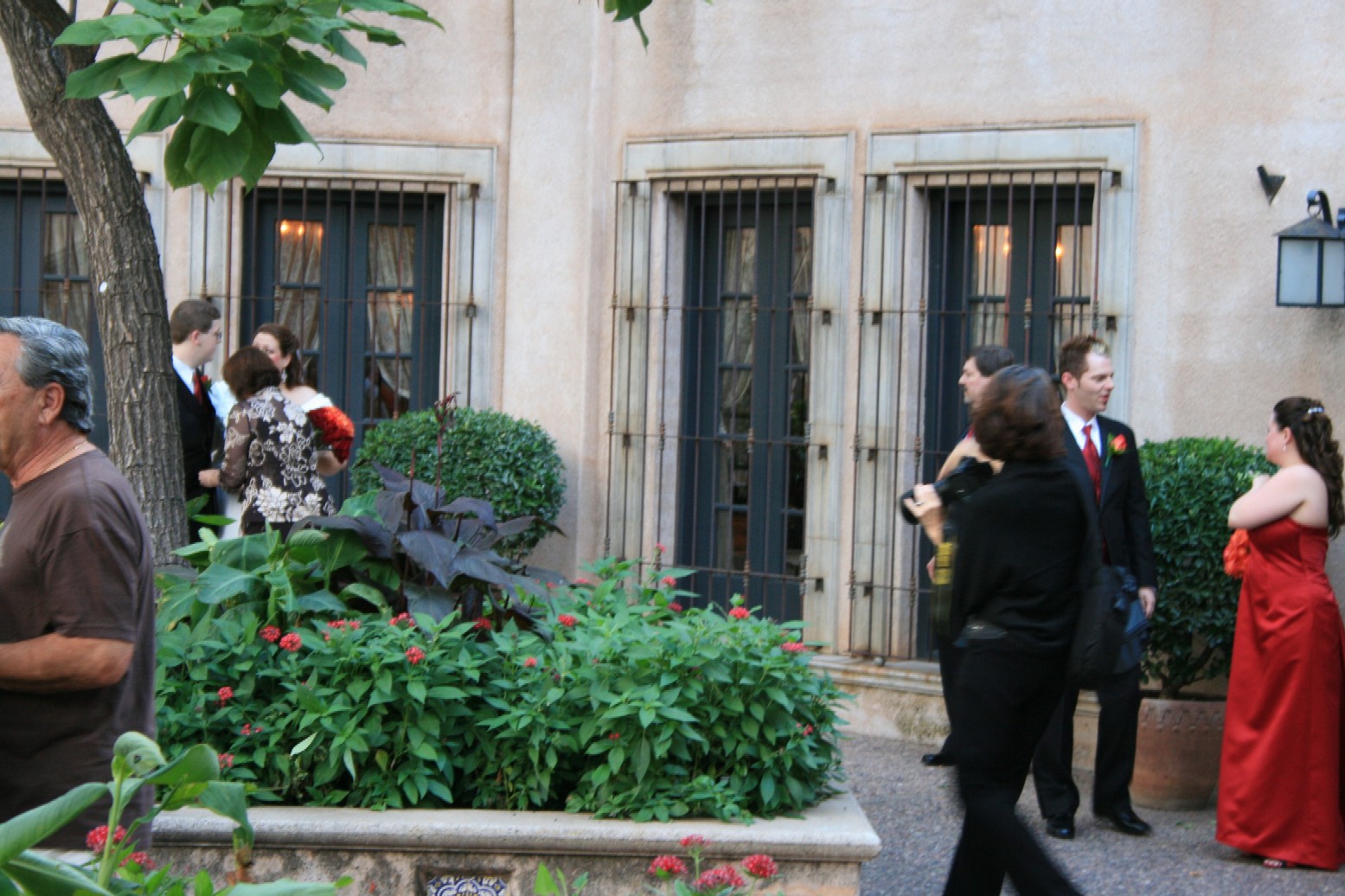 The Wedding Photographer Sets Up Her Shot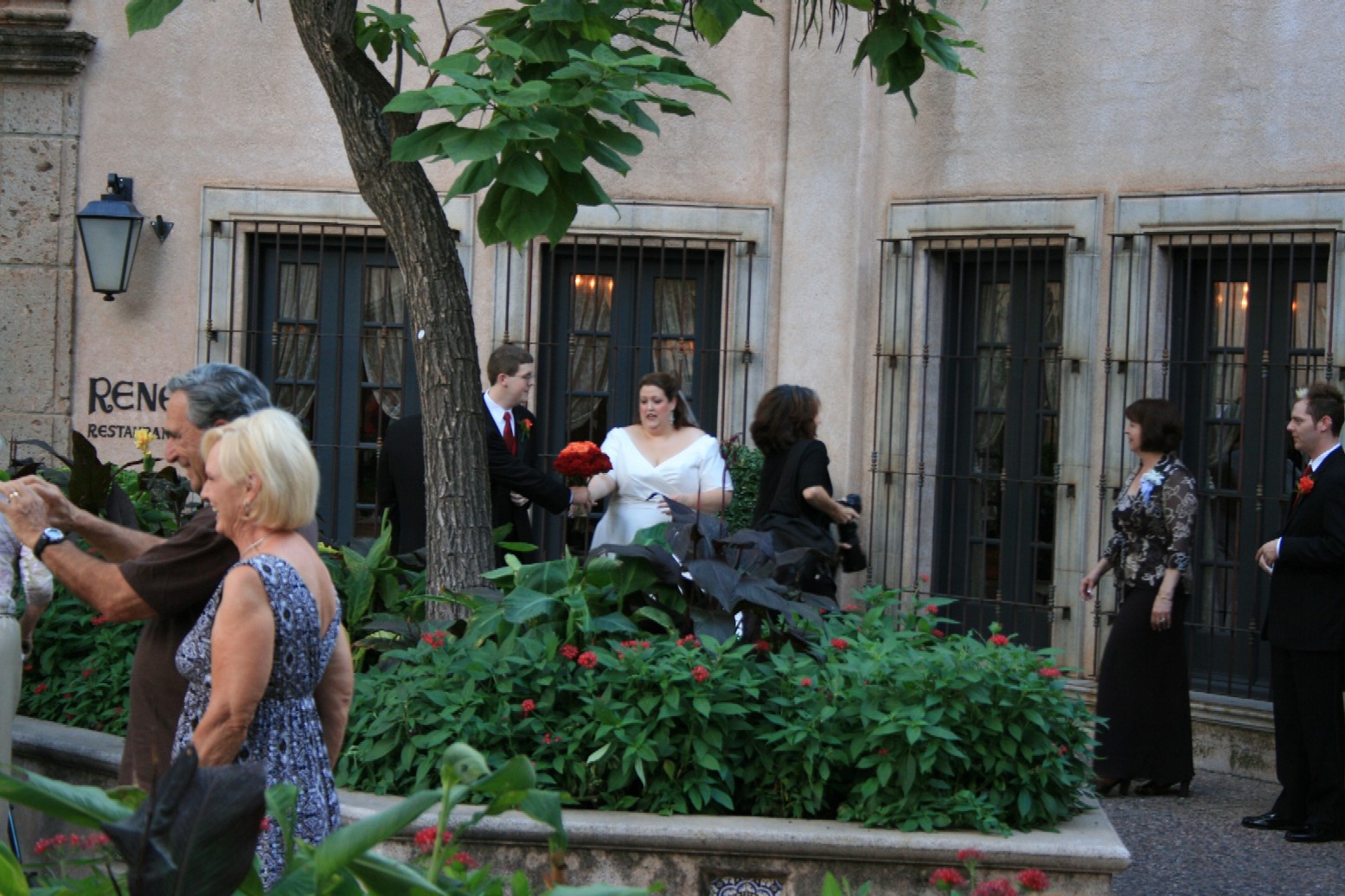 Wedding Ceremony Wrapping Up At Tlaquepaque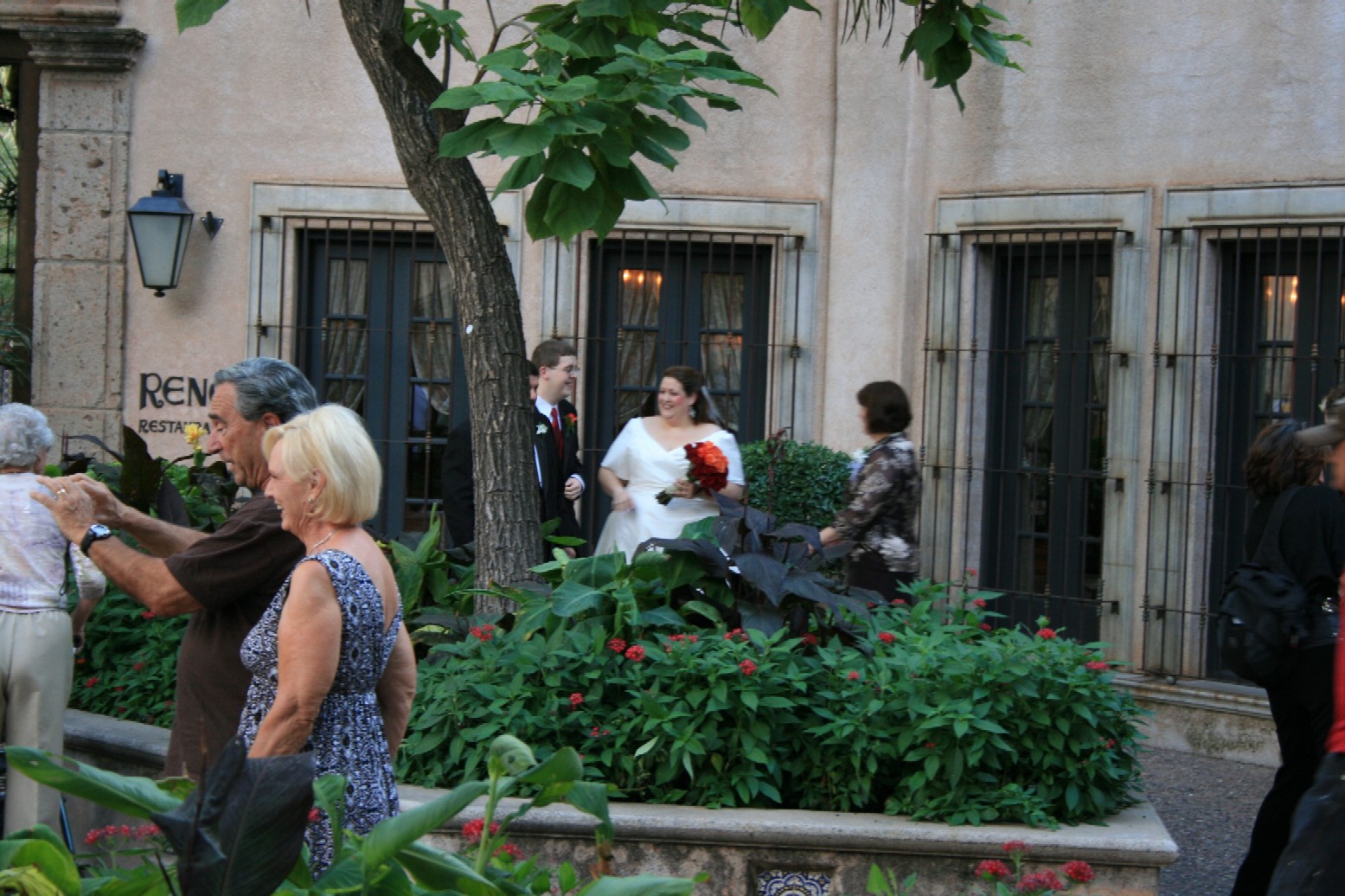 Wedding Ceremony at Tlaquepaque Arts and Crafts Village