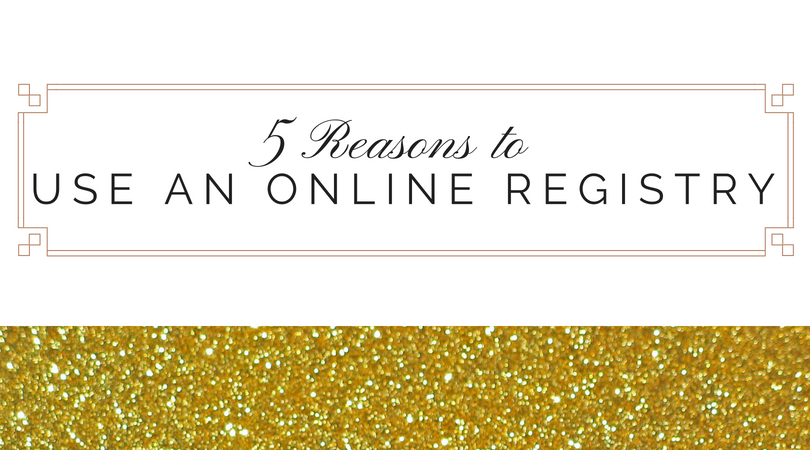 Registering for your wedding can be so much fun for you and your future spouse, but it can also be a little stressful. Thanks to all the advancements in technology, registering has become even better by enabling online registering! Here are five reasons why you should use online registries.
1. Convenience
What's better than shopping at your own convenience? Wedding planning is already busy and stressful enough, so save yourself the time and trouble of going to the store and register online! Registering online means you can register for gifts from the comfort of your own home and you can also add to your registry at any time!
2. Group Gifting
Just when you thought online registering couldn't get any more impressive, you can also do group gifting! Which makes it so much easier for your guests to all pitch in and help you get those higher priced items you've always dreamed of receiving!
3. Choose When Your Gifts Are Sent
Have you seen those movies with the newly wedded couples with gifts all over their house? It sounds pretty great! However, you can become overwhelmed with all those gifts sitting around with no clue what to do with them. If you register online, you can choose when your gifts are sent to you!
4. Plan Your Gifts
When you're registering in a store, it's kind of hard not to get carried away and scan pretty much everything. If you register online, you can plan better and not get caught in the moment and end up scanning items you don't even need.
5. Honeymoon Fund
Yes, gifts are great, but with online registries, like Zola, your guest can help fund your honeymoon! Honeymoons can be expensive, and a little help from your guests is always a tremendous help.
Wedding planning can be a lot to take on, but making it easier is always a huge plus! With the help of online registries, you can register for you wedding on your own time, in your own home, and it's the best way possible!
Planning a Wedding Shower?