Some of the most important items that brings a wedding or even together are the small details. So, flowers are truly important. They display the look of the wedding or event throughout it's entirety. Therefore, your flowers must be flawless. The design and most importantly representing your event needs to be conveyed throughout all aspects of your flowers. Your florist knows this and if  you're in the
Saint Simons Island, Georgia
area,
A Courtyard Florist
does just that.
Planning Your Event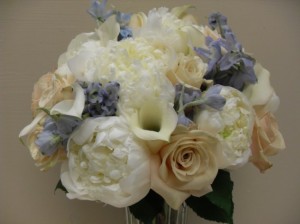 This florist has been in the florist business for over 20 years and pride themselves on their attention to detail and the quality of their product and work, no matter what the occasion. You'll find a variety of floral designs for weddings, receptions, conventions and all other special occasions. They look forward to sitting down with you and planning out your dream wedding and ideal event.
Beautiful Designs
Are you planning a wedding? Flowers are one of the most important elements on this big day. They represent you, your wedding and appeal to your guests. Flowers make your wedding day unforgettable.
A Courtyard Florist
wants to do just that through their floral designs. Sit down with them and explain what you envision. Start with your
wedding bouquet
.
No matter if you're wanting a calla lily bridal bouquet, colorful purple & ivory bouquet or a gorgeous vintage inspired wedding bouquet; they'll design it. From there, everything will fall into place and be cohesive. Ceremony arrangements at your wedding venue, pew markers, garland for a reception table, reception centerpieces and flowers for the wedding cake are everything they can design for your wedding. Their flowers combined with the rest of your wedding day elements will make for an unforgettable day.
Even if you're just planning a special event, they'll design your
event flowers
for the theme of your party. Plus, when you send flowers, they'll always design with the recipient in mind. They'll make sure to it.
So, if you're looking for a florist that will make sure and design your flowers with you in mind, pay attention to detail and put out quality work,
A Courtyard Florist
will exceed all that and more. This florist will exceed all your expectations and then some.
Are you in search for a florist in the
Saint Simons Island, Georgia
area? Are you looking for an expert florist who has a keen eye for detail and will only offer you great quality in everything they offer? Well, look no further than
A Courtyard Florist
. They create their beautiful floral designs with only you in mind. Whatever you floral needs, they can create it. You'll be ever so grateful that you chose them. Amazing customer service, all while offering beautiful floral arrangements you deserve.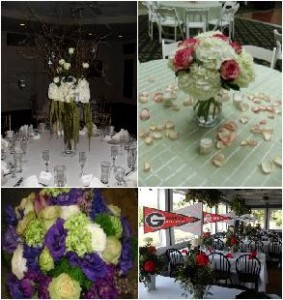 Finish off your wedding with
beautiful bridal bouquets
, ceremony floral arrangements and wedding rentals from
A Courtyard Florist
. Your beautiful wedding flowers will accent your wedding perfectly. Whatever your style and whatever you've always dreamed of, they will go above and beyond to create it.
Everything from your wedding bouquet, boutonnieres, corsages, ceremony decorations, wedding reception centerpieces, wedding cake flowers and wedding rentals are exactly what they offer just for you. If a beautiful calla lily bouquet is what you've always wanted, they will create it.
Whether they are helping you find your wedding flower look through the thousands of flower combination or helping you with your wedding budget, they are there from the beginning just for you. This
skilled florist
truly wants to make your wedding day truly special from the ceremony location to the
reception venue
and everything in between.
Not only catering to all things wedding, they will also provide you with the most amazing floral designs for any special occasion. Whether you are looking for beautiful flower arrangements for a corporate event, bridal shower, baby shower or just to send to that special someone, they will make sure that you have a beautiful arrangement that stands out.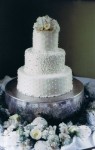 If you want your event looking stunning with beautiful pink roses or a more modern arrangement filled with limes and bright-colored flowers, they will make sure you get exactly that.
If you want a florist who will truly go out of their way to create exactly what you are looking for with friendly customer service, you absolutely must go with
A Courtyard Florist
. They offer all your needs in wedding flowers, event flowers, floral arrangements and unique gifts. An extremely skilled florist always serving you with great customer service is truly what you deserve for any of your floral needs.