When planning your wedding, you work really hard to think of everything. You've pictured how perfect the day could be and then the reality of making it happen sets in.  From the biggest details down to the smallest, you want everything to be perfect. This is where choosing a good florist can make your wedding experience so much easier.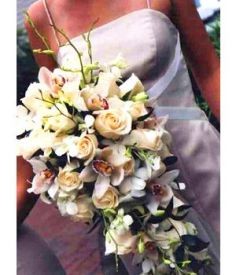 If you need a talented wedding florist in Orange Beach, Alabama,
All Island Flowers
is here to create the beautiful style and decor you dream about.
Your Dream Wedding
This is a florist that is committed to the belief that every bride is different and unique with her own sense of style. What they can offer is beautiful flowers along with highly personal customer service to make sure your experience is a superb one.
Maybe you have a ton of ideas to discuss. Or maybe you are a little clueless about what you want. Either way, this florist is ready to meet you and work one on one to help you create picturesque wedding flowers. With friendly and professional service, they will be more than happy to help you with every step of the process. You'll always find a variety of flowers to choose from and unique design and style you can't wait to show off!
These creative wedding consultants are eager to help and keep you up-to-date on all the latest floral trends. Or they will work with you to plan the classic timeless look you long for. All Island Flowers can certainly make it happen.
From an intimate setting to a lavish, extravagant wedding, they will create the perfect wedding flowers for you. From bouquets, corsages and boutonnieres to ceremonial arches, church and reception flowers - all will be crafted with careful attention to detail and the style you have envisioned.
A Special Beach Wedding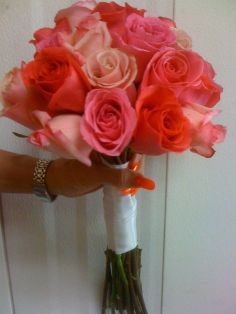 Located directly on the beautiful beaches of the gulf coast, beach weddings are their specialty! Do you dream about the gently lapping ocean waves and the warm sand greeting you on your big day? Choose a florist who knows exactly how to compliment nature with the right colors, textures and designs. You can expect flowers and decor that reflect your individual style, fit your budget and are crafted to delight and inspire the most beautiful day of your life.
Whether you are planning a very special event, sending flowers or are just in search of a lovely gift,
All Island Flowers
is the clear choice for premium flowers and upscale design artistry. Choose a florist that makes sure you feel like you were the only bride in the world!