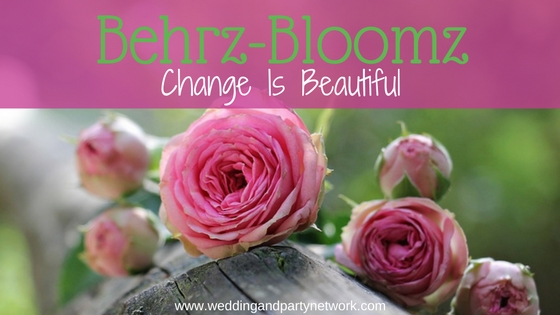 Formerly known as Behren's Blumen Stuff, Behrz-Bloomz is proving that change is beautiful. From gorgeous florals and gifts to event consultations and tuxedo rentals, Behrz-Bloomz has been taking care of events of all kinds for more than 25 years.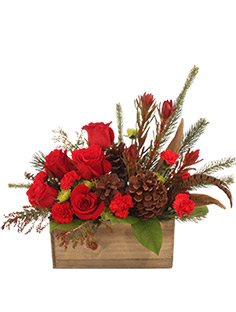 You already know that flowers can easily be the perfect gift. They are thoughtful, beautiful and full of fragrance. But they can be so very personal, too. Just look up Behrz-Bloomz. If you click on their "Christmas" section, don't expect to see a few arrangements in red and white. Instead, you'll find gorgeous all-ivory flowers in a vase, or flowers in red hues in a box you can use long after the holiday season. They have mixed colored centerpieces of varying heights, and, of course poinsettias. They offer you several choices, so you are sure to get just the right thing. And all of their offerings will add elegance and color to a party or get-together.
If you celebrate Hanukkah instead, let them recommend one of their arrangements in blue and white, like their "Anticipation" centerpiece, with long silver tapered candles surrounded by several varieties of flowers that cascade over the side of a silver bowl. If you celebrate Grandparents Day, Behrz Bloomz suggests a vaseful of persimmons, or roses coupled with iris's. They can find the perfect thing for your wedding, prom, graduation, anniversary, birthday, or just because.
If you like simple and traditional, think roses. They offer long stemmed roses in yellow, pink,  orange, red, and in mixes of peach and white, and white, red and pink.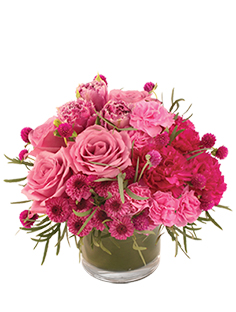 If your gift recipient is more plant-loving, they have several of those, too. They have Peace Lily's, a plant that thrives in most settings, fig trees, palm plants, Chinese evergreen plants, English Ivy, philodendron's, and more.
No matter the occasion they have you covered. One of our personal favorites is the "Blushing Love" arrangement featuring all pink flowers. Other charming choices include those they have selected for welcoming baby boys and girls. They are sweet bouquets of white flowers mixed with blue or pink.
This Sterling, Il florist has more than 25 years experience, providing more than just those stunning arrangements. They can provide silk arrangements made from top-quality permanent botanicals that look like the real thing. They also have creative gift ideas, sure to please anyone's style or budget. They offer baby gifts, home decor, scented candles, plush stuffed animals, plants, fruit and gourmet baskets, and balloons. Their baskets are customizable, so you are truly getting something personal when you order one.
All of this is brought to you by outstanding customer service, with a 100% guarantee.



"Amazing people, professional, fun, creative, easy going, fantastic price point. I highly recommend using Behrz-Bloomz for any special occasions. I recently got married June 11th, 2016 in the western suburbs. I really wanted a touch of home included and Behrens went above and beyond my vision. I am truly forever thankful to this fantastic group of hardworking talented people."   —Ashley.



For inspiring gifts with top-notch professional service, check out Behrz Bloomz! 
Need to find a local florist for your next event? Take a look at our directory on Wedding and Party Network!