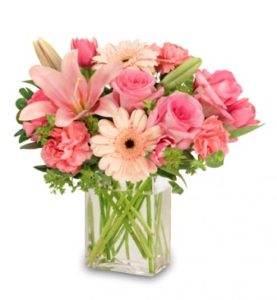 Every bride wants a beautifully decorated wedding. The bouquets have to be perfect, the centerpieces gorgeous and everything must be just so. And it should be. After all, this day only happens once, and there are no repeats. Owner Patricia Prillaman and the staff of
Inlet Flowers
in Murrells Inlet, SC understand this, and they embrace the responsibility you've given them to help make your wedding day the best day of your life!
Unique and Gorgeous Wedding Flowers
These dedicated individuals work hard to ensure your wedding flowers are not only the most beautiful you've ever seen, but each arrangement and bouquet is painstakingly crafted to be a creative flower design that combines a sensitive and artistic touch. Their talented design staff is ready to help you plan bouquets, arrangements and on-site decorating to make your dream wedding a reality.
With 30+ years of industry experience, you know you're getting the best service available. And they listen to
your
input. These folks will design the wedding you want in a style you'll love!
More than Your Traditional Wedding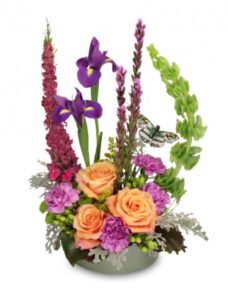 Do you dream of getting married with your toes in the sand? Do you long for a gorgeous ceremony with the soft crashing of ocean waves providing your soundtrack? Then this shop is right for you. Beach weddings are their specialty. But they don't draw the line there. They also do costume weddings, custom gift baskets and cakes! That's right, cakes for any occasion.
Not to mention all the beautiful and unique floral designs available at any time for any reason.
This shop is family owned and operated and is dedicated to providing you, their customer, with the best service available. So if you're in the Murrells Inlet, SC area, or are looking for the perfect beach wedding florist, call, click or come by 
Inlet Flowers
!
Flowers help tell the story of your day. They represent the style and theme of your event, therefore, they are one of the most important details. So, it's definitely important to find a florist who understands your event. You want a vendor that will sit with you and go above and beyond in creating your vision. No matter what your event, whether it's a special event, wedding or you're just wanting to send flowers, your florist should understand you. If you're in the
Murrells Inlet, South Carolina
area,
Inlet Flowers LLC
is ready to go above and beyond in creating unique flowers just for you.
They're a local florist with a variety of fresh flowers that will suit any style and budget. This family owned florist also has over 30 years within the floral industry in creating lovely flowers for weddings, birthdays, beach weddings and all other special occasions that you may have going on in your life. A florist who is willing to go above and beyond for all their clients with every flower is exactly what you'll receive from them.
When it comes to designing your
wedding flowers
, they want to create your dream wedding through their flowers. Your wedding flowers are such an important part of your wedding day and they completely understand this. This is why, sitting down with them is an absolute must. By doing this, you explain to them exactly what you have always wanted for your wedding day and they get a complete understanding of your vision. This florist truly does want to create your dream wedding day. Whether you are a traditional bride wanting nothing but red roses throughout your reception centerpieces or a contemporary bride wanting something truly out-of-the-box; this florist does it all. From your wedding venue, bridal bouquet, boutonnieres, bridesmaid bouquets to your reception venue; they design flowers for all of it with their own unique style incorporated into each one of your arrangements. Their attention to detail and understanding what you want will truly make your wedding flowers stand out.
Not only do they design amazing flowers for your wedding, they also create stunning arrangements to send or for a special event you are hosting. If you are wanting them to create centerpieces and arrangements for a special event, you'll sit down with them and explain what style, setting and theme you are going with for your event. From there, let them get to work in creating the ideal setting for your event. However, if you are wanting to
send flowers
, they will create an arrangement that is fit for the recipient. They want to display match their personality with the floral arrangement they are receiving.
So, when you are wanting a florist who goes above and beyond at creating your vision, choose
Inlet Flowers LLC.
Their keen eye to detail, unique sense of design and always wanting to please their customers makes them a premiere choice for your florist.