I recently detailed a
wedding flower trend
that we are seeing all across the country. Budget savvy brides are opting for a more hands-on experience when visiting their wedding florist. In the southwest,
Sparks Florist
has very creatively turned this trend to their advantage.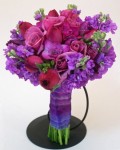 A
florist in Sparks Nevada
, Mike
Fiannaca knows his way around the wonderful world of wedding flowers. His latest renovation is one that has caused a flood of brides to come his way and there's an excellent reason for it.
Sparks Florist has found a way to turn a trend that wedding florists are apprehensive about into an opportunity by reaching out to DIY brides in a way that helps them see the value of leveraging the expertise of a wedding florist to their advantage.

Here's his setup. Mike is a wedding florist who set up a network inside his large flower shop specifically for brides. With a 10,000+ feet warehouse to showcase his fresh flowers, brides are encouraged to come in and pick out exactly which flowers they want at their wedding. He even provides design assistance so the process is that much smoother!
In this way, Mike has addressed the needs of budget-savvy brides. They want to take a hands-on approach to their wedding planning but also require the unique expertise of a professional. Sparks Florist allows brides to choose their own flowers from his bulk selection and then creates the flowers that they want based on their needs and desires.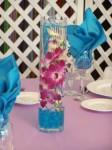 Premium flowers like calla lilies and stargazer lilies are there. Standards like carnations and roses abound. He even has greenery. Literally every fresh cut flower that you need for wedding bouquets, altar flowers, reception arrangements and the rest of the wedding flowers is there at his location waiting to be chosen by brides for their wedding flowers. Once the selections are made, professional florists are standing by to gather information on how to create the perfect wedding flowers for that bride.
Mike knows how important it is to provide high quality wedding flowers at a reasonable price. That's why he enhanced his skills as a talented wedding florist and created this haven for budget savvy brides.
Remember, Sparks Nevada brides, that you can watch the other parts of your wedding budget grow. When you're elbow deep in the
wedding planning
, consider Sparks Florist for your wedding flowers. You'll be glad you did and the rest of your budget will thank you.