Wedding flowers delight your senses and add a romantic touch to your wedding day. However, it's just not with weddings flowers, it's with all flowers. They brighten up your day with beautiful colors, lovely aromatics and full-on elegance. Finding the right florist to meet these elements is a task. However if you're in the
Wichita, Kansas
area, you're in luck.
The Flower Factory
is your local florist who wants to make all this and then some.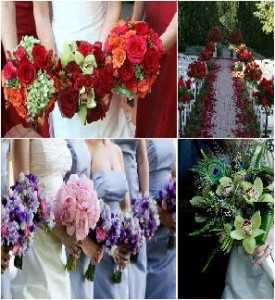 Wedding Inspiration
Whether you know the exact wedding flowers you want on your wedding day or you haven't a clue on where to begin,
The Flower Factory
will be there to help. They love coming up with new ideas and love thinking outside the box to come up with one-of-a-kind creations. Your wedding flowers will never be the same as anyone else.
This florist offers full on flower inspiration, their
website
is just filled with wedding inspiration galore. Whatever season or color palette you have chosen, they will go above and beyond to create your dream wedding flowers.
From a Southwestern wedding, outdoor wedding and even to a Christmas wedding; this florist offers it all. Staying up-to-date on all the latest wedding trends so they can give you inspiring visions.
Just imagine your
wedding ceremony location
being adorned with elegant flowers, followed by your reception featuring amazing decor that match. Your
bridal bouquet
will be absolutely divine. Have you always imagined colorful daisies or gorgeous red roses? They will create it.
The Flower Factory
wants to be there for you every step of the way throughout your wedding process. Providing you with inspiration and beautiful floral creations that will make your wedding day truly memorable.
Everything In Between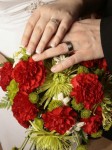 If you aren't planning a wedding, let
The Flower Factory
assist you in all your other floral needs too. Whether you are hosting a special event or just
sending flowers
, they will be there for you. Providing you with superior customer service and a creative mind, you'll have beautiful flowers suitable for all occasions and all tastes. Simple flower arrangements to extravagant, they will style it just the way you like it. Always keeping you in mind.
The Flower Factory
wants to be your go-to florist for all your floral needs. They provide you with beautiful inspiration and then turn it into a beautiful work of art. All your floral expectations will be exceeded with them. This florist wants to be there just for you for all your floral needs, so visit them today!