The creative bride in you wants to personalize and make your wedding uniquely yours. From adding crafty touches to creating a rustic feel, you are looking for a blank canvas, but also a dazzling locale.
Nestled within the Appalachian foothills of northern Georgia resides the natural beauty of
Juliette Chapel
.
This gorgeous chapel, surrounded by aging woodlands, turns every wedding into a woodsy locale that makes your earthy wedding dreams come true.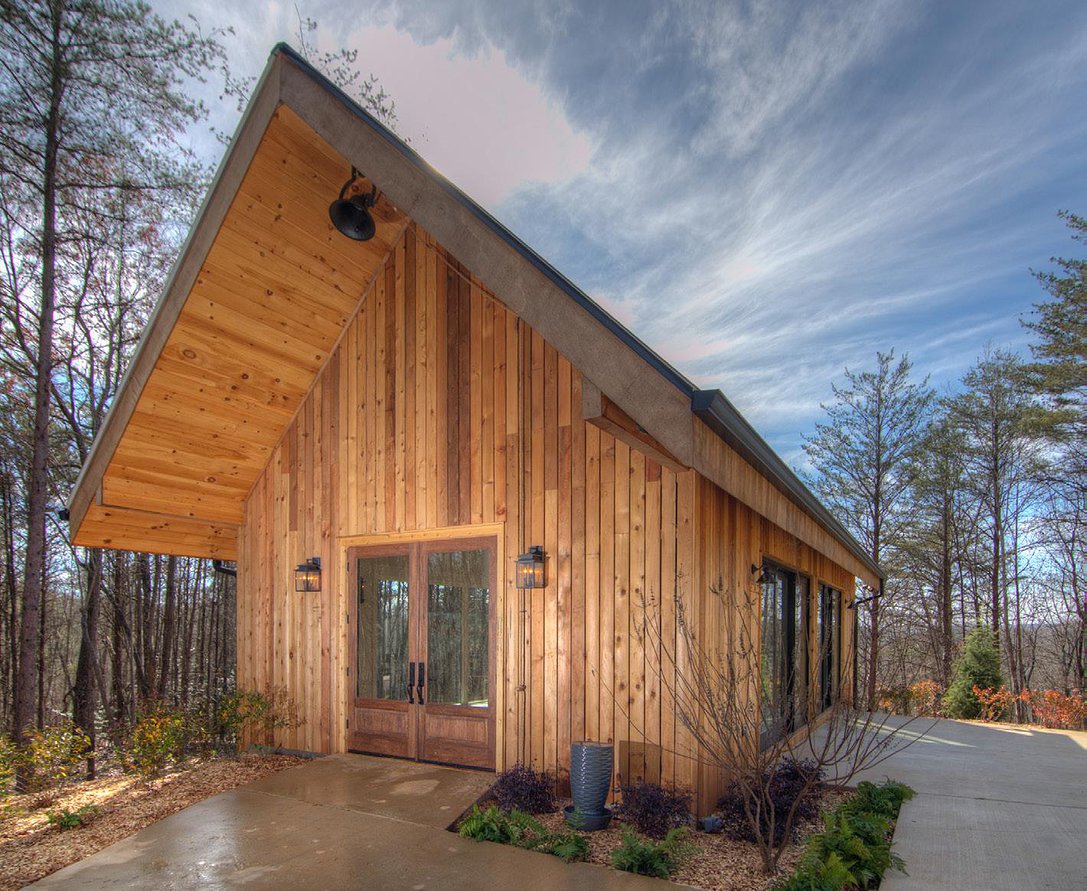 Surrounded by Nature
Located in Dahlonega, Georgia, this bucolic chapel is the perfect getaway for an intimate wedding. Along with the chapel, this location also has a reception building, patio area, bride's dressing room, caterer's kitchen, and can accommodate up to 70 guests--they even supply the tables and chairs.
The chapel itself is a sight to behold. The surrounding woods become a backdrop seen from large framed windows. You get the beauty of an outdoor venue with the security of an indoor ceremony--the best of both worlds.
If you really want to be immersed in nature, you'll find a scenic patio that allows you to hold your ceremony or reception outdoors. Hear the birds sing and feel the sun touch your face as you exchange vows.
An Arcadian Reception
If you want to transition the nature theme of your ceremony into your reception, there is no need to look elsewhere. Start the party in the reception building that holds the chapel's same rustic charm.
With wooden floors and glass doors, the picturesque woodlands serve as scenery for your reception as well. The beauty of this location is decor enough, but also leaves room for DIY.
You can decorate the reception with jute wrapped wine bottles and mason jars with tea lights to give your reception a little something extra.
One Atlanta bride looking to add her personal spin to her wedding had this to say about the rustic venue:
"Juliette Chapel is like a beautiful blank canvas in the serene woods of the North Georgia mountains, and is perfect for couples who don't believe in breaking the bank for their wedding, want flexibility and the opportunity to add a lot of your own personality to your big day," she said. "Thanks to Juliette Chapel, I was able to have the cozy, intimate, earthy wedding of my dreams."
At the Juliette Chapel, let the serenity of the woods and your DIY talents make this wedding venue everything you hoped for your special day.