It's that time of year again, and we've been loving seeing all the Christmas Cookies! We wanted to try it out for ourselves, but we ran into some bumps in the road. After a few tries, we learned from our mistakes and decided we wanted to share our process with you so you can steer clear of our roadblocks and make your own iced cookies for the holidays!
Baking an Icing-Worthy Cookie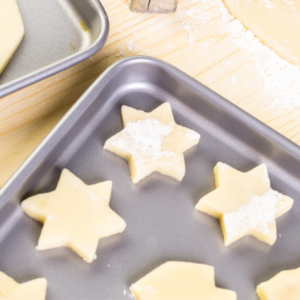 There are so many cookie recipes out there to choose from, but there are a few things to think about when you're making an iced cookie. Remember to look for a "no spread" recipe so your cookie keeps its shape. Avoid re-rolling your dough too many times and make sure your cookie is the right thickness for the perfect ratio of icing to cookie! Once they're baked, flip them over before placing on a cooling rack to get each side as flat as possible for optimal icing.
Mastering Royal Icing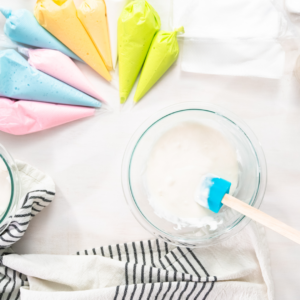 One thing to note when making royal icing is that it dries quickly. Keep a damp towel over your mixing bowl while you're not using it. You'll need to create different consistencies — one thicker for piping so you can create stiff, smooth lines, and one a little bit thinner for flooding so you can fill the entire space without lumps and bumps. We know these terms don't make sense now, but just wait. There's more!
Piping and Flooding – Are we still talking about cookies?
Yes, don't worry! Piping and flooding are icing techniques. Piping is commonly used for the outline and the details, and flooding is when you cover the cookie with a thin layer of icing. When piping your details, lift the piping bag off the cookie slightly and let the icing fall into place to avoid lumps. When flooding, smooth it out with a toothpick or paintbrush for an even spread!
Ready for a recipe? Here are our favorites!
https://preppykitchen.com/sugar-cookies/
https://sugaredsentiments.com/soft-no-spread-sugar-cookies/
https://sallysbakingaddiction.com/royal-icing/
https://cooking.nytimes.com/recipes/1017887-royal-icing