Whether it's a family reunion or a birthday party, make it extra festive with a theme. Wedding and Party Network has the top five summer party themes for this summer.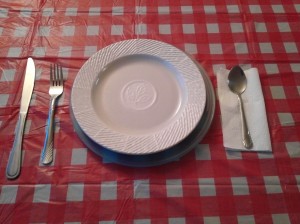 1. BBQ
Your theme could be what you are cooking. Use red and white checkered table cloths to give that picnic feel. Put silverware in popcorn bags to keep utensils together for each guest and have them ready if they want popcorn in the evening. Instead of cans, make your party extra special by getting glass bottled drinks, putting them in a tub of ice and have red and white paper straws nearby. Make a grill out of a watermelon or get a small play grill and display fruit skewers on it for the kids to play pretend and eat too.
2. Beach
Even if you aren't near a coast, you can bring the beach to you with this summer party theme. Fill sand pails not with sand, but with snacks. Pretzels and chips can be shoveled out and onto your guest's plate. Decorate tables with sand castle molds and give out sunglasses as party favors. Make sand dollar cookies with snickerdoodle dough and adding sliced almonds in a star shape right after you pull them out of the oven.
3. Camping
Turn your backyard into a camp ground. Have a Build Your Own Trail Mix station with kraft paper bags. Fill lanterns with pine cones and use Pirouette cookies as firewood to decorate. For dessert, cover ice cream-filled bowls with Oreo crumbs to resemble dirt. Top it off with gummy worms and give your guests a piece of the outdoors to eat.
4. Luau
One of the most popular themes for summer parties, but it is easy to do and a lot of fun. Decorate your tables with surfboards; make them out of cardboard and paint them in your preferred colors. Not only can you use those little umbrellas and cocktail stirrers for drinks, but you can also use them on cupcakes and other snacks. Incorporate pineapples into decorations and even on your food. Make ham and pineapple kebabs and  a pineapple upside down cake as the finishing touch to your luau.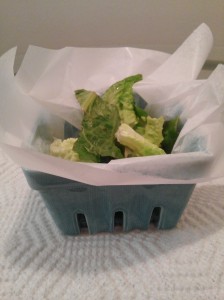 5. Farmer's Market
With summer comes the farmer's market, so why not turn that into your party theme? Use strawberry cartons as containers for snacks, fruit, or even serve a side salad in them. Continue the idea and serve finger foods like celery and carrots in plant liners. Have your guests go "shopping" for their lunch. Arrange wraps and sandwiches in baskets and fruit in crates. Have a big jug of lemonade with a 5 cent lemonade sign to add to your theme. As party favors, give your guests succulents and herb potted plants. It will remind them of their time at your farmer's market.
Whatever you are celebrating (birthday, long weekend, etc.) take advantage of the sunny outdoors and make your party a unique experience for your guests. Check back with the Wedding and Party Network for more tips.