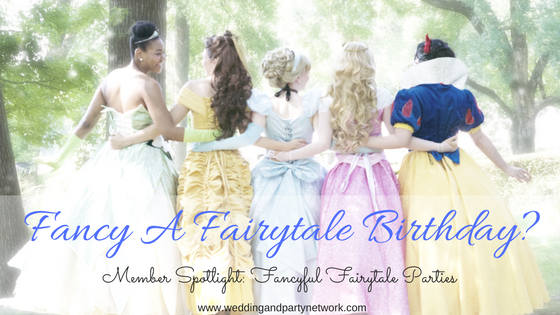 If you want to give your child that fairytale party that they have always dreamed of, then Fancyful Fairytale Parties if just for you! Fancyful Fairytale Parties, located in Little Rock, AR, offers a variety of party packages with your favorite princess included. You also get to experience face painting, interactive storytelling, make and take crafts, and document all of the fun with  tons and tons of pictures with your favorite princess plus much more.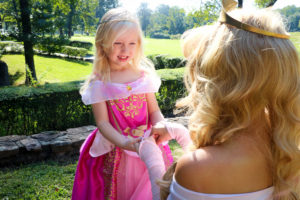 The owner, Jessica Selby, started the company because she, as a child, had the most incredible birthday parties put on by her parents. Her mom poured her heart and soul into every birthday party she planned, and did she succeed! Jessica and her four siblings got the full fairytale experience every time. One time her mom turned the whole house into Never Land, with each room as different parts of the island including Mermaid's Lagoon, the Indian Encampment, and Pirate Ship. Her dad got to act as different characters. He once dressed up as the Beast and another time he sang songs as Captain Hook. Jessica's favorite part, however, was that she and her siblings got to help create the magic for their siblings on their birthdays as well.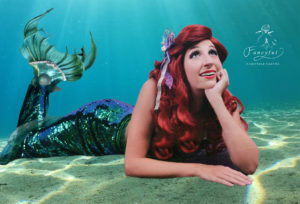 "I have never forgotten how much joy I felt when I used my imagination and created something beautiful for someone else. That was the birthplace of Fancyful Fairytale Parties." – Jessica Selby, owner of Fancyful Fairytale Parties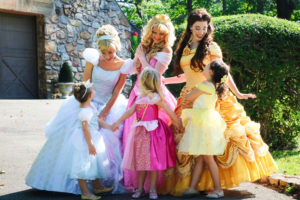 These childhood memories stuck with Jessica as she continued to love dressing up, singing, and acting. She went on to graduate from college with two majors, one being a BFA in Musical Theater and the other a BSN in Nursing in hopes of one day doing Drama Therapy for children. She worked as a nurse for five years until she was finally able to start Fancyful Fairytale Parties, a real-life dream come true! Now other children can have the same great experiences that Jessica had as a child.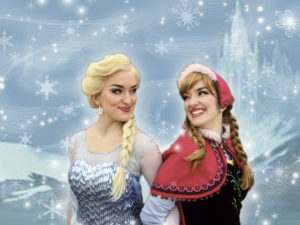 How do you get started then? You simply pick a party package based on how many activities you would like and how many characters you'd like to attend. You then pick which princess you'd like to attend and if you'd like any extra activities. They will then make your day one out of your dreams! Fancyful Fairytale Parties always goes to great lengths so that every child and their families have a real-life day of magic that will make for an everlasting memory.
They do everything in their power to bring beloved princess characters to life, by specializing in high-quality costumes, wigs, accessories, and talented performers. It is always ever changing and transforming as they constantly add new characters and improve costumes. They pull out all of the stops and run the show so that you can just sit back, relax, and enjoy the enchantment that is Fancyful Fairytale Parties.
Find more great entertainment for your next event on Wedding and Party Network!
All images courtesy of Fancyful Fairytale Parties