A simple glance at their website tells you that whatever event you hire Catering by Les for will, at the very least, be elegant. Their slogan: "If you can dream it, we can do it" has to inspire confidence. If it doesn't, then maybe the extravagant plating and sheer attention to detail will. You absolutely will not get a generic one-size-fits-all approach when you hire these folks. They understand that these milestone events are once in a lifetime and need to be treated as such. They will adapt their carefully suggested menus to accommodate any sized gathering, taste, style, and budget.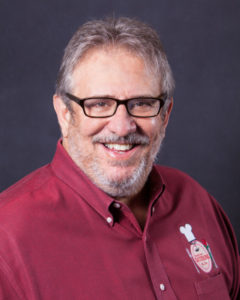 Wowing people since 1991, Les Oppenheim takes pride in his company, offering the fiest cuisine, personalized atmosphere and an easy to work with staff. Based in Miami, Florida, this catering company does it all: children's circus-themed parties complete with cotton candy and bounce houses, Latin fiestas, weddings, corporate get-togethers, and religious events where they serve traditional foods within the requirements of the religious restrictions. Everything they do is so personal. If you are celebrating an anniversary, they encourage you to tell them your love story so that they can help recreate every detail-truly above and beyond the usual catering service.
Some of the sure to make your mouth water food offerings include boneless pork loin marninated with lime, hand dipped Island-style coconut shrimp, Bourbon Street beignets dusted with powdered sugar, and Thai inspired chicken and beef sate. This is just a taste of what you can find in their many already prepared sample menus, which include Around the World, Olympic Theme, Post Bar-Bat Mitzvah, Wedding, and Bar in a Car (a full service bar that comes to you!).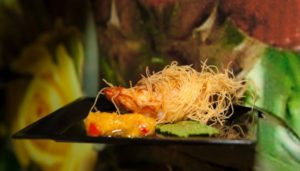 They have Crepe packages where they offer a huge variety of both savory and sweet crepes. Also available as pick up or delivery options: salads, dessert platters, and the continental package, which includes crepes, a parfait spread and freshly baked croissants. If you have out of town guests, why not hire Catering by Les to deliver and set up the breafast crepe package so that your guests can enjoy making their own crepes!
They take care of events, both big and small.  So, if you have a baby shower, coming home party or any big life moment that you would like to turn into a memory, contact Catering by Les!  Not in Miami?  Find a caterer in your area at Wedding and Party Network!