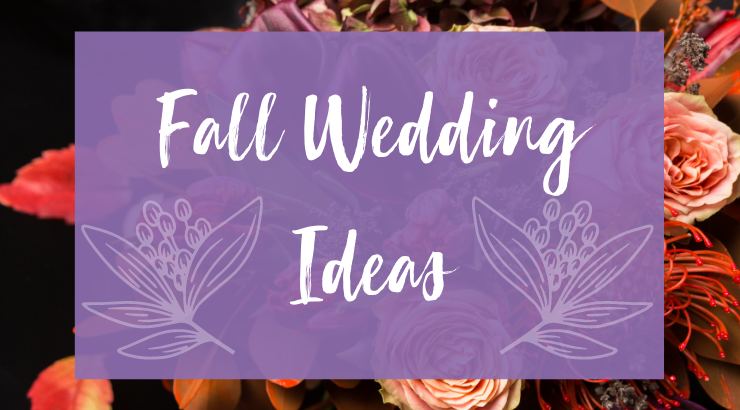 In recent years, fall weddings have grown in popularity. Between the beautiful color palettes and autumn decor, there are many reasons to plan a fall wedding for you and your partner. Whether it's pumpkin patches, sunflower fields, hayrides, or all of the above, there are endless possibilities to make your fall wedding one to remember.
---
Fall Flowers
Flowers at a wedding can often help set the mood. By adding colorful fall palettes, you can influence the overall feel of your wedding vibe. Colors such as deep reds, greens, and oranges help create a warm and inviting atmosphere that screams fall. Sunflowers, roses, and dried flowers are great fall essentials to keep in mind when crafting your bouquet for the big day.
Fall Photography
The best way to remember the feel of your fall wedding is to incorporate the season into your wedding photos! Having your photographer do a flat lay of your wedding's small details and arranging fall leaves throughout the pictures will help create a memorable shot to remember your big day's details. Another way to incorporate the season would be to take pictures underneath the fall leaves. Standing under the red and orange trees for both couples and bridal portraits can help add a warm tone of fall for you to remember for years to come.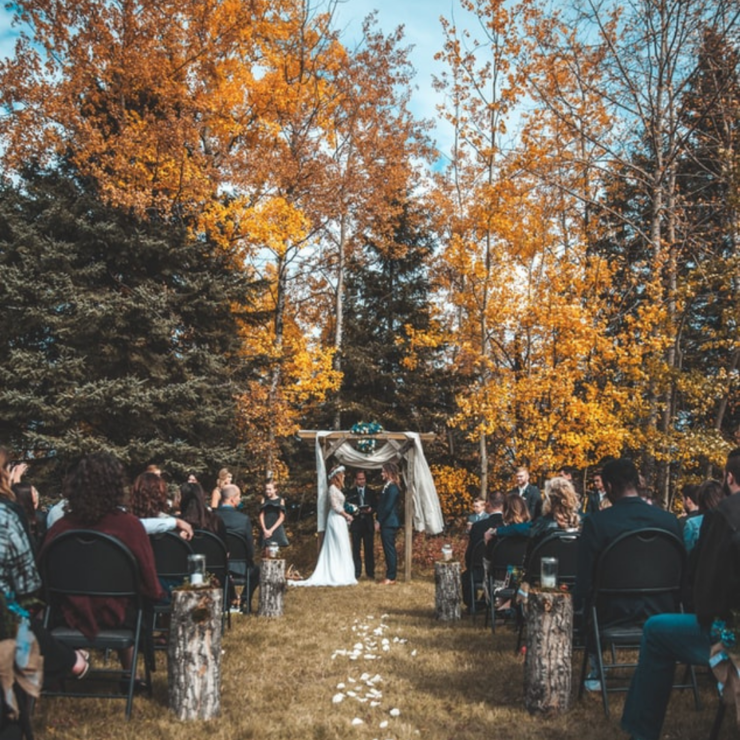 Fall Colors
Fall colors are typically warm and inviting. Including these colors into your wedding details can help accentuate the atmosphere and hone in on the season. Using accent colors such as burnt orange and deep reds for linens and centerpieces will add the perfect touch of color to change the overall mood.
Fall Decor
Weddings are never complete without small touches of decor. Pumpkins, hay bales, and lanterns are great ways to decorate your wedding for fall. If you choose to have assigned seating, using pomegranates as name cards is a fun and different way to add final touches to your wedding decor.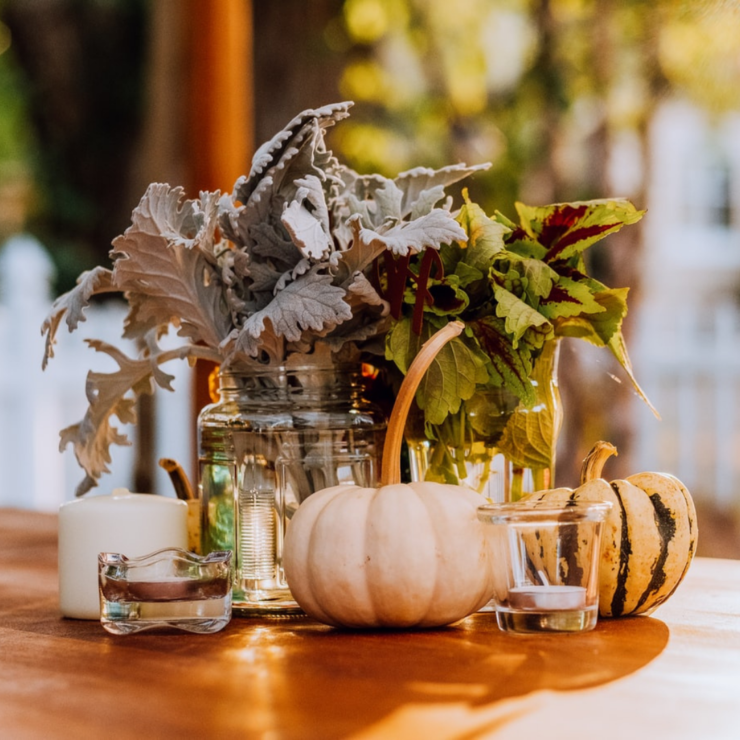 ---
Find a Wedding Planner!