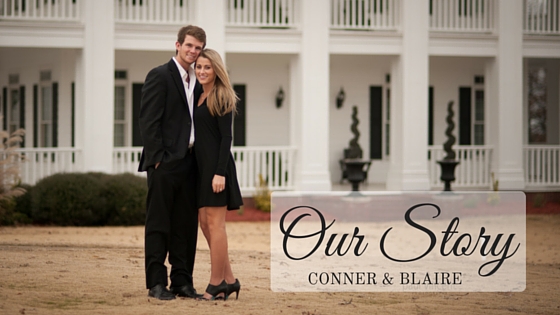 The Beginning
It all started a few years ago at an event called Greek Week at Arkansas State University. As I was leaving the event a blue-eyed babe casually said, "Hey," as I walked by. I cautiously said, "Hey," back because I was unsure if he was speaking to me. Later that night someone with the name of mconner_5 added me on Snapchat and we started to snap almost everyday. A few weeks after Greek Week my big sister in my sorority, Madison Caldwell and her boyfriend set us all up to all hang out! I was so excited and anxious but it went great! After that Conner and I went on our official first date to see Spider Man.
The Proposal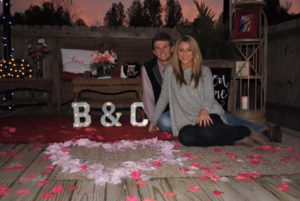 Conner and I had plans to go on a normal date night but when I got in the car I knew something was up. He told me the plans had changed a little bit and said that I couldn't ask any questions. He started handing me cards with little clues as to where we were going! We went and got my favorite candy, then shopped for a little bit, got some ice cream and then the next card said we were going home and getting ready for dinner! When we pulled into my driveway I had to close my eyes and was told to get on Conner's back! He carried me to my backyard… There were pink petals leading to a beautiful gazebo lit up with string lights. We sat down and he told me he wanted to spend the rest of his life with me and got down on one knee and asked me to marry him. I happily said YES and we went to celebrate with family and friends!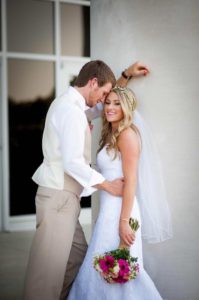 Happily Ever After
Conner and I got married on June 11th! We had our wedding outside at Central Baptist Church in Jonesboro, AR. It was an amazing day that I will remember for the rest of my life!
Are you looking for vendors for your wedding? Type in your zip code on our Wedding & Party Network Directory to find local vendors that fit your budget!