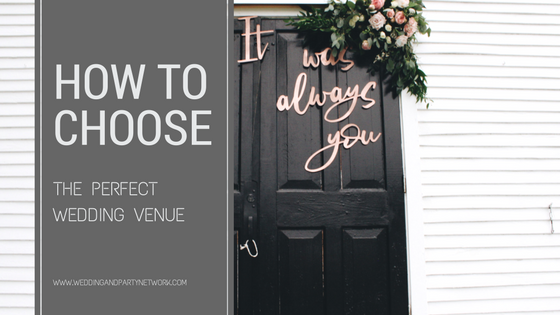 When the excitement of the proposal has waned and a wedding date is chosen, the next big step is finding a venue. It can be stressful with so many options but sorting it all into pros and cons will make the decision a breeze.
Perhaps the most important part of venue searching is knowing whether the ceremony will be inside or outside. For those who dream of an outdoor wedding, areas that are lush and green, dotted with mountains or even bodies of water make beautiful backdrops. But the weather isn't always kind so look for a place that has an additional inside ceremony area in the case of rain or snow.
Does nature not suit your fancy? When looking at exclusively indoor venues, think about proper lighting that will be needed for your photographer. Large windows that allow for natural light are best. Are the bridal and groom quarter large enough to accommodate your party? Also, think about the "holding" area where your party will wait to walk down the aisle. It needs to be spacious and closed off from guests if a big reveal is your style.
Whether indoor or outdoor, distance is also a factor. Destination weddings are popular and great for small parties, but if you stay landlocked, think about how far guests will have to travel. Flying may be accessible to some, but not all. And hours-long road trips could keep others from being in attendance.
The next step is deciding on one venue or two for ceremony and reception. All inclusive venues that have a separate area for the reception can create less stress. Nobody has to pack into a car for another drive, items in the bridal suites can stay put and guests can (typically) begin enjoying their meal immediately.
But sometimes these venues can have noise limitations (no pumping up the jams with the DJ) or you might have to shut down earlier than you like. In this instance, finding a second venue for the reception or after party can be a great choice. Local clubs, event halls or even a house with the right amount of space can help your party go all night long.
There's a lot to choose from when finding a venue but this makes it easier to cater to the individual needs of each bride. Take into consideration all of these options and you are on your way to having the wedding of the year!