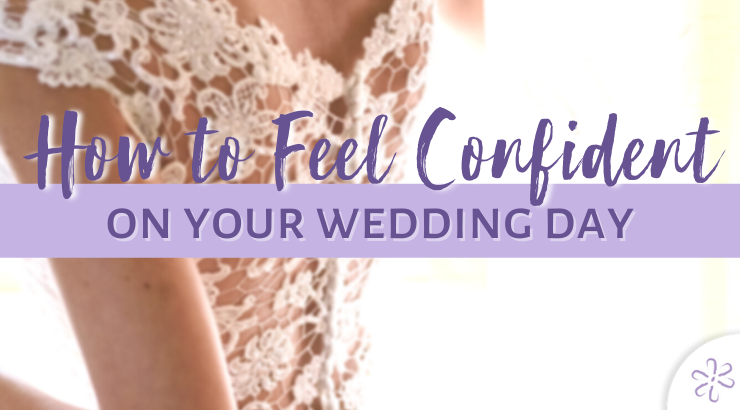 Everyone knows you'll look beautiful on your wedding day, and there will be many people telling you so, but none of that matters to you—what matters is how you feel. From a fellow soon-to-be bride, I know it's not always easy to feel confident, even when the ones you love are constantly reminding you of your beauty. That's why I've gathered the best things to remind yourself of when you want to feel confident and beautiful on your dream day.
Take Photos in the Mirror
Girl, just take a look in the mirror! You'll feel stunning in the dress you chose—especially after all the amazing work done by your hair and makeup team! Have your photographer catch the moment you take the first look at yourself so they can show you how confident you feel. When you need a reminder, just look at that smile in the photo. That's not just a stunning queen. That's YOU, sis!
Have a Bridal Party First Look
There's no better feeling than having a grand entrance that your biggest supporters will see! Seeing all of your best friends' faces as they see you for the first time on the day they know you've been dreaming of is a confidence booster like no other. They won't have to tell you how gorgeous you are when they can show you with their gasps and smiles! After all, with those amazing friends by your side, you'll feel as good as ever.
Have Some Alone Time
Don't be afraid to ask for some time alone before your ceremony! This is the perfect time to take it all in and get excited for what is to come. Look in the mirror, dance in your wedding gown, and admire yourself while you think about what your partner will think when they see you. Imagine their excitement when they see you at your best as you walk down the aisle! This time to yourself will have you feeling refreshed and ready to make your appearance with confidence.
Write a Letter to Yourself
While you're awaiting your big day, sit down and write a letter to yourself with all the things you want to be reminded of when the day comes. Take a moment to think about everything you know you'll need to hear when you're about to marry the one you love. Think about how much they love you and how beautiful they know you are. Choose to believe the one who means the most to you—because they're the only one who can make you feel as beautiful as you really are.
---
Contributor Kacie Schechter
Kacie Schechter is a Marketing Specialist who is passionate about all things content creation with a Bachelor's Degree in Marketing from the University of Arkansas Walton Honors Program who loves hiking with her fur babies!