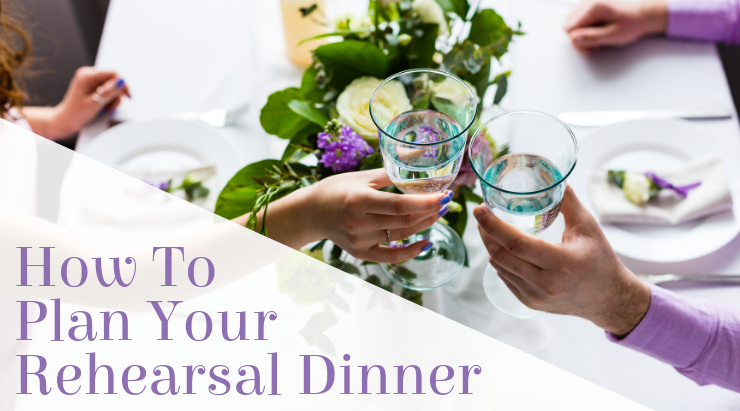 Your rehearsal dinner is an important event. This dinner is the kick-off to your wedding festivities and helps ensure that everything will go smoothly on your big day. Before you start planning, it's good to have an idea for what you need to include on your rehearsal dinner checklist. Here are a few easy steps to help you through the process:
---
Pick A Location
While traditionally the parents take care of the rehearsal dinner, those days are long gone. Now, it's up to the couple to plan their own event. If you're looking to save a little money, ask a family member to host the event and just pay for the food.
Gather The Guest List
Typically, close family members and friends in the wedding ceremony are among those invited to the rehearsal dinner. However, it's totally up to the bride and groom who they want to be there. It is important to consider the number of guests you are inviting—the more people coming, the more food and venue space you'll have to account for.
Choose A Time
Usually, a rehearsal dinner is held the night before the wedding, although this may not work for every couple. Some host their dinner a few nights before or on a day that all guests involved in the wedding ceremony are available. Make sure to start the event early enough, as the meal will immediately follow the wedding rehearsal.
Make Last-Minute Reminders
Before the night comes to a close, make sure to take some time to give any announcements and reminders you might have to your guests. You can also use this time to go over everyone's wedding day responsibilities and confirm pickup times and locations for transportation for your guests.
Don't stress about planning another wedding event. Use our guide to make sure you have everything you need for your rehearsal dinner!
---
Looking for a caterer to supply dinner for you and your guests?